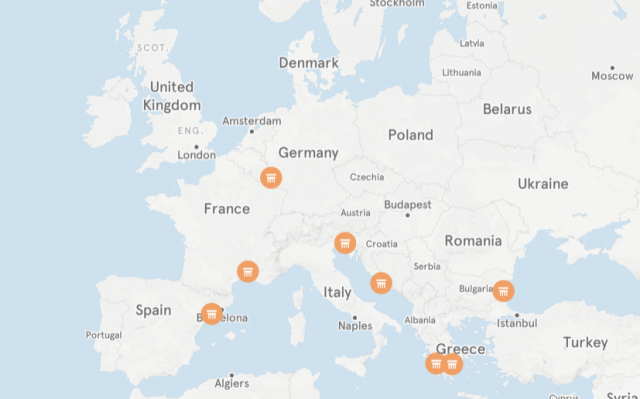 I have been pretty happy each time I have accidentally, or on purpose, visited a Unesco World Heritage Site. The places Unesco has chosen truly are special places worth visiting. The problem for an ordinary tourist is that today, the World Heritage list features 1121 sites of which 213 are natural wonders and 869 cultural heritage. Unesco has realized that curious travelers need help for planning their trips, and has created four themed information packages for Europe.
The packages are Ancient, Romantic, Royal, and Underground Europe. Ancient Europe introduces the oldest sites where there is actually something to see – and not only a pile of stones. Romantic Europe focuses on destinations that can be described romantic, such as idyllic villages or castles. Royal Europe features castles, gardens, and other heritage left by former rulers of their own regions. Underground Europe is the most exotic of these themes: it introduces caves, mining pits, and other quite unusual sites.
Let's take Ancient Europe as an example and examine what Unesco proposes. These are the destinations included:
Bulgaria: Ancient City of Nessebar in the Old Town of Nessebar.
Croatia: Stari Grad Plain on Hvar Island.
France: Pont du Gard in Nimes.
Germany: Roman Monuments, Cathedral of St. Peter and Church of Our Lady in Trier in Trier.
Greece: Archaeological Site of Olympia in Olympia and Sanctuary of Asclepius at Epidaurus in Epidavrus.
Italy: Archaeological Area and the Patriarchal Basilica of Aquileia in Friuli-Venezia Giulia Region.
Spain: Tarragona and the Archaeological Ensemble of Tarraco in Tarragona, Catalonia, Spain.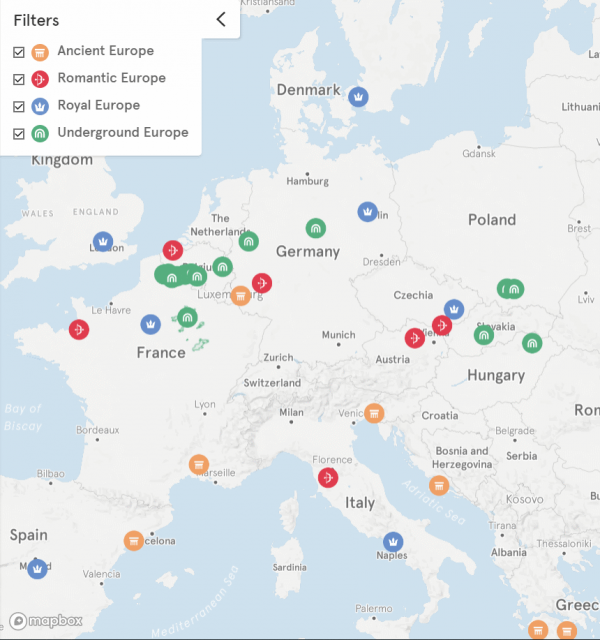 Obviously, it is not practical to plan a trip to Europe around one specific theme (unless you have plenty of time and budget). The sites are scattered all over the continent. This map is a handy tool for viewing which heritage sites are near the destination you are planning to visit. 11 new European sites were included in the Unesco World Heritage list in 2019.
A surprising discovery in Evora, Portugal

Once when I was researching Portugal in the region south and southeast from Lisbon (and also in Alentejo province), I decided to explore one of the few towns of the region: Evora. I didn't know much about the region, it was an off-the-beaten-path adventure. The landscape was gently rolling hills that had been used for farming probably forever. Large vineyards were located further south in the region.

I drove into urban Evora along the main road that leads to the center. Right there, on the side of the road, I spotted a tiny sign labeled Unesco World Heritage Site. I didn't have time to read the sign, but the key words were easy to absorb with a quick glance.

The main street approached what looked like an old town. Encouraged by the small sign on the side of the road and a rare sight of vacant parking spaces, I parked the car, and opened the door. It was hot. Afternoon heat wasn't the best time to take a stroll. Yet, that's what I did.

I'm happy I did take a hike because only after a five minute walk the magnificent central square of Evora opened in front of me. It is the heart of the old town. Alleys, churches, cafes, small shops, and of course small houses where people live have to wait for another visit. Then, I'll spend more time in Evora, and carefully avoid summer and early autumn months.

A travel guide to Southern Portugal shows you the best destinations to visit.