News on ebooks, writing and ereaders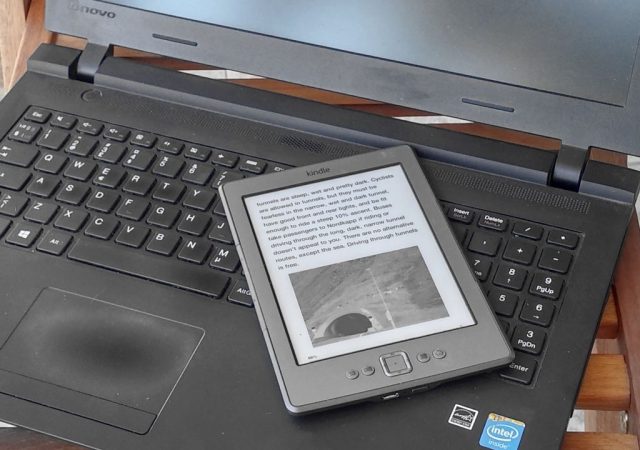 The Best Writing, Editing and Publishing Tools for Aspiring Nonfiction Authors
Book Ghostwriter
The emphasis of this article that lists tech tools and books for nonfiction authors is on editing. Tools and books for other stages of the writing and publishing process are mentioned as well. Experienced writers should check out the article – I am going to buy one of the books listed.
Closer Look at 10.3-inch Onyx Boox Note (Videos)
The Ebook Reader
The Onyx Boox Note is an anticipated ereader because Onyx is one of the leaders in the trend for large-screen devices. This model also has plenty of features for note taking. Take a look at the videos.
Why did my first book fail? Let me count the ways
The Irish Times
The author learned his lesson, and is willing to share the important insight. Every writer who is planning, or is already writing his or her first book, should read Michael Mullooly's analysis on his failure. We have written about the same topic as well, only from a different angle.
Top Ten Publishing Trends Every Author Needs to Know in 2018
Written Word Media
The article sees positive vibes for indie authors in 2018, but the cost of success may be increasing.
Planning a trip to Scandinavia? Read the tips and get the pointers to right direction
Klaava Travel Guide
A collection of writings for travel guides written about the Nordic countries.
The 100 Best Websites for Writers in 2018
The Write Life
A long list of writing and publishing related web pages grouped into relevant categories.
Walmart is teaming up with one of the world's biggest e-commerce companies to take direct aim at Amazon
Business Insider
Kobo has strong presence in North America (Canada) and a few other countries across the world, but so far, it has not been visible in the US. This will change after Walmart retail giant starts marketing Kobo ereaders and ebooks.
Independent booksellers could join forces to compete with chains
The Guardian
Independent bookstores in Britain are fed up with the way big publishers treat them and favor large book chains when bestsellers are launched. More than 100 small bookshops have already signed up for an initiative that is planning to establish a united representation for them when negotiating about key products.
Google Play now sells audiobooks, includes voice support for Google Assistant
Venture Beat
Audiobook sales has been growing recently, and Google has realized it is time to join the game.