News on ebooks, writing and digital media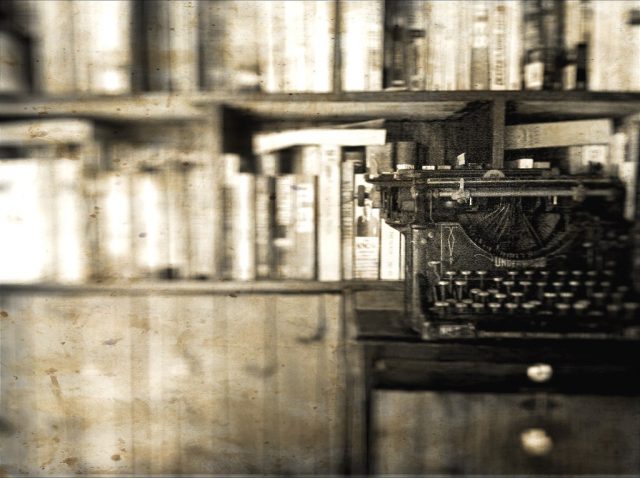 Photo by Nana B Agyei.
How Artificial Intelligence is Changing Writing
Daily Writing Tips makes a case for six ways AI may change the business of writing. Numbers 3 and 4 are tasks that may quickly gain AI skills, and few writers will complain.
Amazon is turning its Fire tablets into portable Echo Shows
Ars Technica reports of a major new feature in Amazon Fire HD tablets. When the Fire HD 8 or the HD 10 tablet is inserted into a new dedicated 40 dollar Charging Dock stand, the tablet becomes an access point (with a large tablet display) to the Alexa voice assistant system. The software of the tablet must be updated, but Amazon sync should do it automatically. Audiobooks may benefit from this.
Fact or friction: the problem with factchecking in the book world
The Guardian discusses nonfiction books that publishers don't fact-check. Generally, the writer is trusted to be the authority of the subject matter (that's why the publisher signed a publishing agreement), and therefore, knows what he or she is writing about. Naturally, there are authors who try to cut corners, but they tend to be quickly caught in the age of digital media.
'Don't take your mobile phone – and avoid bandits': Dervla Murphy's lessons from a lifetime of adventure
The Telegraph has managed to find travel writer Dervla Murphy in Ireland after she spent 50 years more or less on the road. She has fascinating stories and valuable tips for all travelers.
The Best of Helsinki – The Sights, Activities, and Local Favorites
Here is a travel guide to the city where the President of Russia Vladimir Putin and the President of U.S. Donald Trump meet in July. The presidents have settled their meeting place to be in Helsinki, Finland. Likely reasons for the decision to meet in Scandinavia are safety, choice of venues, and reliable management of the events. In addition, most residents are out of town enjoying their summer vacations, so traffic will flow easily.
Six predictions about digital trends in 2018
Business Insider and Emarketer have analyzed Mary Meeker's annual Internet Trends report, and concluded that there are six trends above others. They include mobile devices driving the business on the web, breakthrough of voice control and China becoming a major player online.
BlackBerry Key2 vs iPhone: Keyboard Face-Off
Many writers like to instantly write down ideas and brief drafts when a thought pops up in the head. Often, it means typing on a smartphone touch screen. Blackberry has brought physical keyboard back to its smartphone, promising more convenient typing. Tom's Guide compared the new Blackberry Key2 to the iPhone. Even Blackberry is not what it used to be.
From virtual reality to ebooks, the future of digital media in schools is a total toss-up
GeekWire visited a conference in Chicago that was focused on educational technology. The report from the conference is not convinced technology in schools in the US is moving to the right direction. Well, many European countries have already established methods to apply digital media to education, so it is doable.