If you want to visit the places that many other people are visiting, these are the most recommended destinations in each country. Tripadvisor collected the data from user comments and compiled a list of the best things to do in countries around the world. There are surprises, for instance, in Paris, the art museum Musee D'Orsay is the number one destination (instead of Eiffel Tower).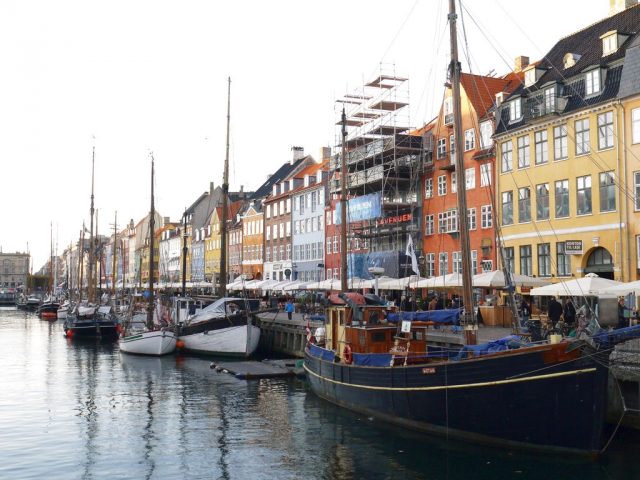 Nyhavn in Copenhagen, Denmark.
Here's what tourists have recommended for a few countries in Europe that tend to attract travelers.
Denmark: Nyhavn (Copenhagen).
France: Musee d'Orsay (Paris).
Germany: Miniature Wonderland.
Greece: Acropolis Museum (Athens).
Italy: Colosseum (Rome).
Netherlands: Rijksmuseum (Amsterdam).
Portugal: Quinta de Regaleira (Sintra, near Lisbon).
Spain: Basilica Sagrada Familia (Barcelona).
Sweden: Wasa Museum (Stockholm).
Switzerland: Matternhorn (mountain peak).
UK: Harry Potter Studio Tour.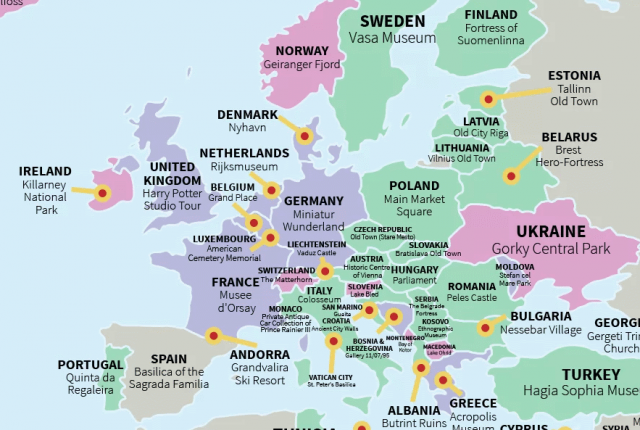 Map by VoucherCloud.
If you are planning to travel in southern France instead of Paris, we can recommend the Castle Hill in Nice or the Royal Castle in Monaco as the key sights. This guidebook covers the Riviera region.
For explorers of the Nordic countries, a guide to the Arctic region of Lapland is essential.
In Portugal, Algarve is a popular year-round destination. Sagres is our recommended sight in South Portugal. This travel guide has more details for Algarve.
All the top recommendations around the world by Tripadvisor users presented as a map (by VoucherCloud).