When professional stuntman H-P Virkki decided he is going to write a book about the work of stuntmen, he also decided that it would have to include video clips that show the action. He had to wait for the ebook technology to catch up with his vision, but once Apple had introduced the iBooks Author publishing tool, the long process of creating the book could begin. The exciting result is a available as an ebook Stunts, Scenes and Safety – Introduction to Movie Stunts.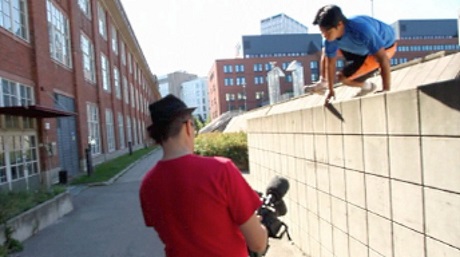 For a publisher, H-P Virkki's vision for a book that comes with video clips is an ambitious one, since plenty of work is required to get all the pieces fit together. The distribution of the book must be managed as well, because delivering an ebook with a large file size and video content is not a trivial thing. Ebooks created with iBooks Author could be delivered via Apple iBooks Store, so there was at least one global distribution channel for the book.
Later, the book was also converted to EPUB and Kindle formats in order to reach wider audiences.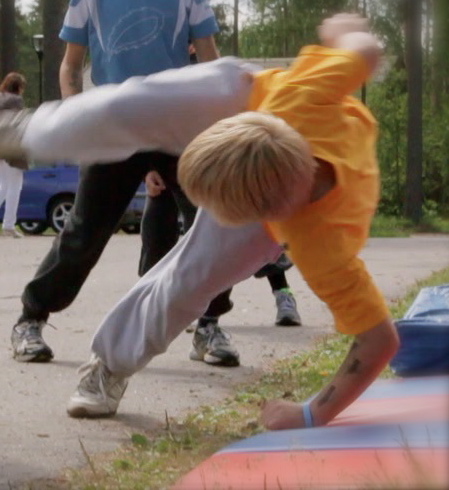 The second key theme of the book – in addition to the introduction to the work of stuntmen– is educating young movie lovers about the requirements movie business sets for aspiring stuntmen. The book has plenty of valuable tips for anyone who is thinking of squeezing into movies.
Writing a book is one thing, but filming segments that actually show some of the key concepts of a book is a completely different thing. How can a writer create video segments for a book? Since H-P Virkki is a professional in the movie industry, he knew what he had to do in order to capture the film material he wanted for his book.
Here is an article by H-P Virkki where he tells how he created the movie segments for the book Stunts, Scenes and Safety.
More about the book.