The first impression: love or hate
In every relationship, the first impression is extremely important. The same applies to travel destinations that you are visiting for the first time. You can fall in love with a place at first sight, or it can take multiple re-visits before the poor first impression changes (if it ever does).
Now that I have written a travel guidebook on Helsinki and it is published, it is time to look back and evaluate my relationship with the city. I have lived and worked in Helsinki, the capital of Finland, for quite some time but what was my first impression about the city? Did I really like it, did it make me curious, was I unimpressed or even unmoved?
I believe it was late summer — August or September — when I arrived. The first images I can still recall were that it was green everywhere, lots of light, very clean, plenty of space and no fuss — everything just worked. Nothing was spectacular, massive, totally weird, or anything like that, but rather human-size and practical.
Local people kept their distance, and didn't chit-chat (later, I found out that it is the norm). But if I approached someone, the response was overwhelming.
Helsinki made me curious. I didn't quite know what it was and why it attracted me, but I wanted to know its secret. There had to be something behind those faces and facades that an average tourist didn't see.
View video: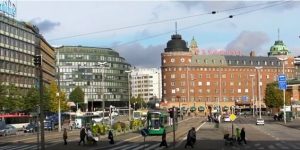 Reality check: How was Helsinki really like?
After you have spent a few days in a new destination, you realize that there are actually ordinary people who go about their daily lives in the city. Life in the destination is not all about seeing the sights, having meals in tourist restaurants and constantly carrying a camera that's ready to shoot whatever comes in front of the lens.
Of course, a few days isn't enough to learn how people live in a place, but a sharp-eyed traveler gets hints and impressions of the local culture. At this stage, things get interesting. If I am exploring a destination because I intend to write about it, after a week or so, I have visited and photographed the obligatory sights. Then, I can look around for things that I find different, interesting and outside the inner circle of must-see places. In Helsinki, it meant discovering places like Kaivopuisto, Itäkeskus, old Eira, touring the shores of the city on a bicycle, and getting to know the bohemian district of Kallio.
I must have taken more than thousand photos in Helsinki in winter and in summer time. Some of the images made it to the book, most didn't. Let me show you a few pictures of Helsinki where I believe I managed to capture something about the true faces of the city.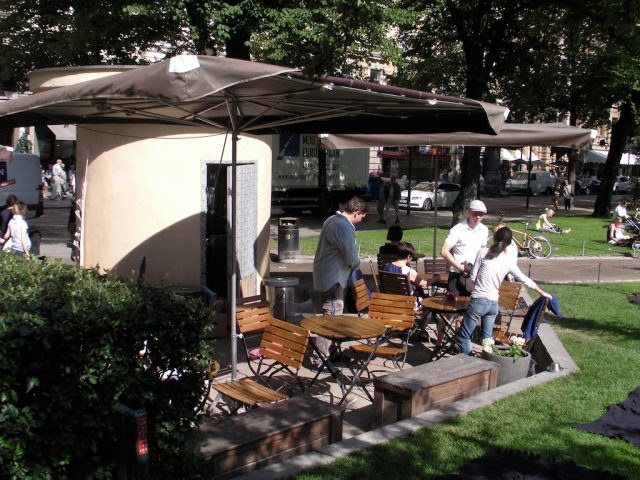 A cafe at Esplanade Park in the city center.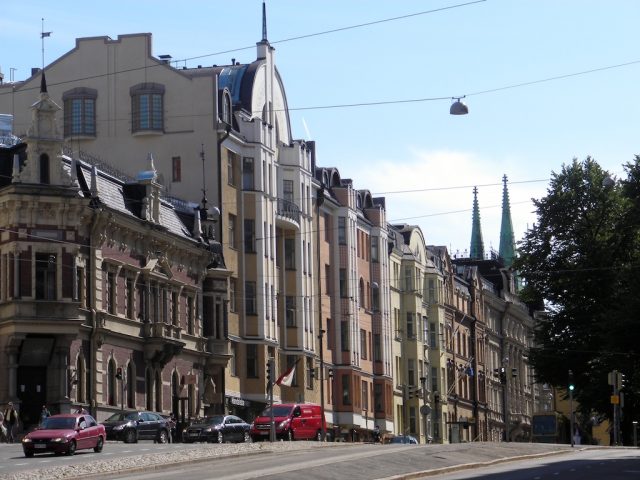 Houses lining the Erottaja street.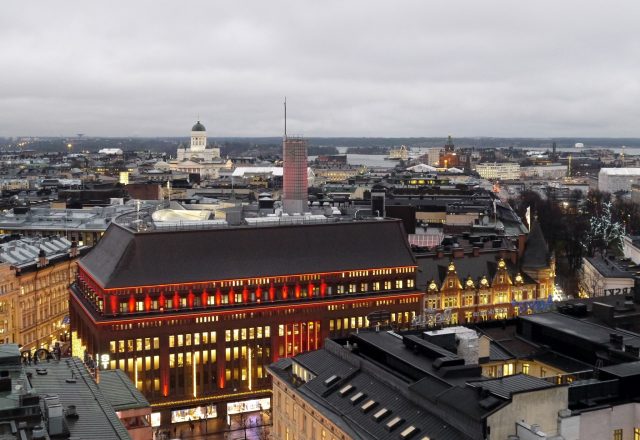 A view of Helsinki from Torni. The city's landmark white Cathedral rises above other buildings.
The bottom line: What does Helsinki mean to me?
After spending so much time in Helsinki, exploring its streets, discovering rarely visited places, studying its essence, asking stupid questions when chatting locals, photographing and writing about the city, how do I feel about it now after my Helsinki travel guidebook has been published? Would I want to live in the city? Do I feel that I want to visit the city next year and two years after that?
It is a universal up-and-down experience how a foreigner accommodates to a new country and culture. Many culture shock -books have been written about the phenomenon. Having lived long enough in Finland, I believe I have survived from my shock, and I can sit back and take a long, hard look at the city, its people and culture.
The things I most appreciate in Helsinki (and in Finland) are safety, how everything just works, rationality of the people, ample green space, human-size architecture, modern art, and large wilderness areas. For me, the ideal moment to travel to Finland is when I want to breathe freely, be sure that I can be alone of I want to be alone without anyone bothering me, not worry about officers or taxi drivers cheating me, and forget about the poverty and distress in many other parts of the world. If it is summer, I will sit down at Esplanade or Kaivopuisto Park with my ice cream and blend into the crowd. I will be quiet and think the same things as Finns do: when we head to the cottage next weekend, what will we grill after sauna?
Helsinki is one of the easiest city to travel to and explore. It is a pleasure to stop by even for a short layover. Staying in the city for a long period exposes people to the long and dark winter, but summer rewards those who survive the winter. (Locals actually enjoy winter by traveling somewhere where it is colder than in Helsinki and snow is abundant).
I actually think that Helsinki (and Finland) is a bit of a hidden gem. The world has started to take notice of the country and its capital after news of its school system, maternal packages, Angry Birds, Nightwish and talented race drivers have spread in social media. Scandinavian kitchen and literature are also trending, at least, in Europe.
At times, Helsinki may be cool, but it won't leave you cold if you give it a few days.
This story was written by Kim Anton who has authored two travel guidebooks.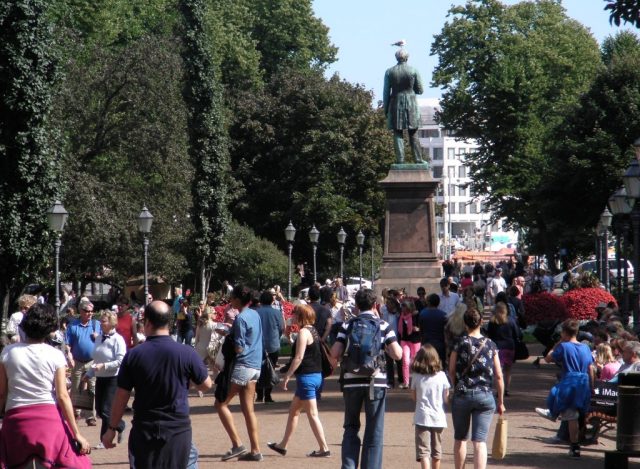 My favourite season in Helsinki? Well, everyone falls in love with Finland's summer (as I did), but winter has its own, very special atmosphere and fun outdoor activities. The picture above and the one below show the same place in summer and in winter in the center of Helsinki.