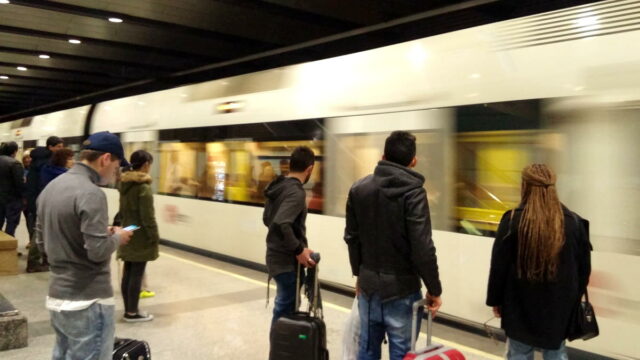 Nordic countries are somewhat like islands, separated from the Continental Europe by the straits between Denmark and Sweden and by the Baltic Sea. Flying and driving (including one or two ferry rides) have been the usual options for traveling between Central Europe and the Nordic countries, but now, Sweden's government and Snälltåget (railway operator) have announced they will invest in a night train that provides fast connection between Scandinavia and the continent.
Two routes are being planned: Stockholm-Berlin and Malmö-Brussels. The train between Berlin and Stockholm travels via Malmö, Copenhagen and Hamburg. The travel time is only 16 hours. Snälltåget says the route is ready to take passengers in 2021.
Malmö-Brussels fast sleeper connection is expected to open in August 2022.
Greta Thunberg, a Swede, might give a thumbs up for this development because it really makes me and many other travelers think twice before booking a flight from Central Europe to Sweden (or the other way around), or filling up my car's petrol tank and pushing the pedal down.
The travel time on the fast night train is considerably faster than driving. Driving from Stockholm to Hamburg takes more than double the time the night train requires. This assumes that you sleep one (even a short) night on the road. On a train, you can sleep, and it keeps going on.
The train connection opens up a convenient way to travel to Finland and Lapland as well. From Stockholm, there are multiple daily cruise and car ferry connections to Helsinki and Turku. The train is a green choice to travel to many places, but the ultimate green destination is Lapland wilderness that covers the north beyond the Arctic Circle in Sweden, Norway and Finland. Yes, you can reach Lapland by train from Stockholm.