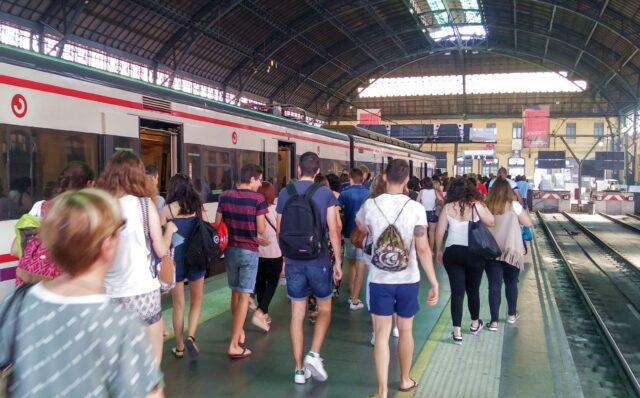 European Union started a program known as Discover EU in 2018, providing young Europeans train tickets for traveling within the continent. 200,000 Europeans and a number of EU decision makers seem to be happy with the results because the program has become an annual event. In March 2023, 18 and 19 year old residents in Europe can apply for free train passes that entitle them to travel up to a month on the continent.
Since the EU is paying for the train tickets, hoping that young Europeans broaden their view of the world, learn about other cultures, and find friends and experiences that help them later in life, the Union has specified selection criteria that young hopeful travelers must fulfill to get a free train pass.
The criteria:
Applicants must be born between 1 July 2004 and 30 June 2005 (this is for applications in 2023).
Applicant must be a citizen or resident in an EU country, or in Iceland, Liechtenstein, North Macedonia, Norway, Serbia, or Türkiye.
The selected applicants can travel with their train passes from June 15, 2023 until September 30, 2024. Travel is possible in EU countries and in the same countries whose residents are allowed to apply for the train pass. The pass holders can choose the best travel period that suits them – autumn, winter, spring or summer, but before hopping on board travelers have to choose between two train pass options.
Flexible pass: this option features 7 travel days (from midnight to midnight) within a month. Travel dates don't have to be set months in advance, but you can book as you go. DiscoverEU Travel App is required on your phone.
Fixed pass: this option allows travel to two destinations that are in one or two countries. The destinations and the travel dates are set when you get your pass.
DiscoverEU Travel app for Android and iPhone helps you with planning and determine which pass option is better for you. Here is a detailed Q&A page to learn more.
Each country has a quota how many applicants can get train passes. It is relative to the population of the country. Looking at the statistics from previous years, the approval ratio per country varies from 10% to 90%. In some countries there is a vast number of applicants whereas in other countries young citizens seem to have other things on their minds which explains the high and low approval ratios.
The applications for 2023 DiscoverEU train passes must be submitted between 15 March 2023 at 12:00:00 (midday Brussels time) and 29 March 2023 at 12:00:00 (midday Brussels time).
You can apply here.