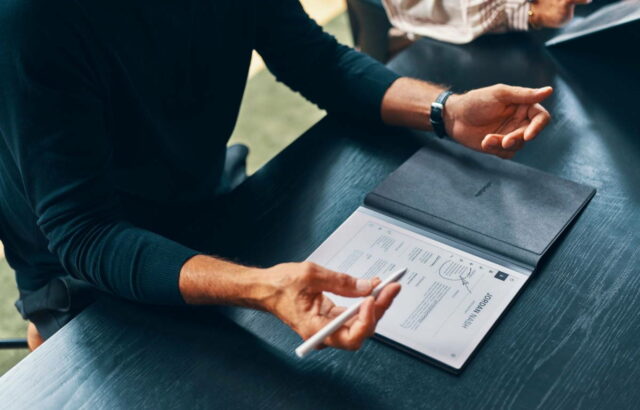 The most common tool for writing is a laptop or a high-end tablet for those who prefer handwriting and sketching. Both of these computers are general purpose devices that are good for many types of work, but perhaps don't shine as a device that provides the freedom of paper and pen. The Remarkable 2 is a product specifically designed for that purpose.
The Norwegian company that has developed the Remarkable writing tablet has been able to study and collect feedback from the first version of the Remarkable product that was introduced in 2017. The key points for the development team when they started working on the Remarkable 2 were achieving the world's thinnest tablet, eliminating the lag when writing with the stylus on the screen, adjusting the surface material of the display so that it feels like paper, and creating new apps, like converting handwriting into computer text.
A new feature that Remarkable also made available is the possibility to send web pages, like articles, blog posts and news stories from a computer to the tablet. The company has created a plugin for the Google Chrome browser that enables easy forwarding of good reads to the tablet.
The Remarkable 2 has 10.3 inch E ink screen that is accessed with fingers and the included pen-like stylus. The company has developed custom user interface and apps for the tablet so that it responds to handwriting and sketching like paper and ink. A Linux based operating system powers the device. Battery life is estimated to be two weeks if the device is actively used for two hours a day.
Remarkable 2 is available at the vendor's online store. At the time of writing this, the price was 399 euros. The product included stylus, case designed for the tablet, and delivery.
View an introductory video of the Remarakble 2 below:
Remarkable 2 key specifications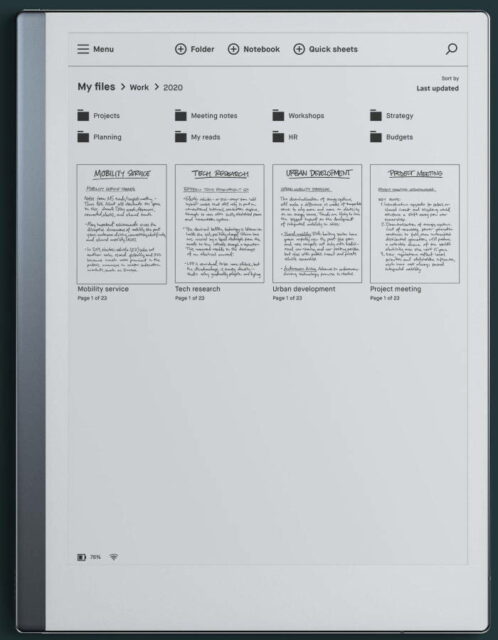 10.3 inch monochrome display. E Ink Carta technology.
Resolution 1872 x 1404 pixels (226 DPI).
Multi-point capacitive touch screen.
Device dimensions 187 x 246 x 4.7 mm.
Weight 403.5 g.
The stylus doesn't require charging or setup.
The stylus comes with tilt detection, high-friction tip, 4096 levels of pressure sensitivity.
Processor 1.2 GHz dual core ARM.
1 GB of RAM.
8 GB of internal storage (worth about 100,000 of traditional pages)
Wi-Fi 2.4 GHz and 5GHz
USB C port.
Accessory port
Li-ion battery 3000 mAh, USB-C charging.
A custom Linux-based OS (Codex), optimized for low-latency e-paper.
Document formats recognized: PDF and ePUB.
Menu language English.
Note and file syncing between reMarkable tablet, and reMarkable apps for MacOS, Windows, iOS, and Android devices.
Here is a video that gives you an idea how to manage documents in folders:
Via Financial Post.