Podcasts are audio talk shows typically saved MP3 format on the Internet. You download a podcast on your phone, tablet or PC and listen to it, and that's about it. Seung Tae Oh saw much more potential in podcasts than simple listening to the audio program. Oh designed a book, or box set, for a few popular podcasts.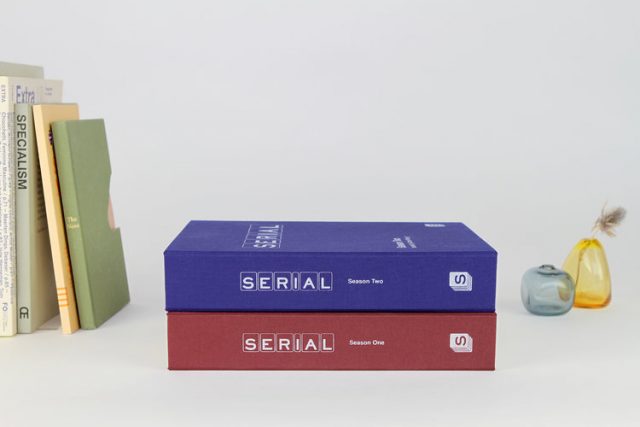 For instance, Serial is a podcast that discusses a murder case that took place in Baltimore in 1999. A season consists of 12 episodes, and has to be listened to from the first to the last sequentially.
One book, or box set, for the Serial podcast includes one season. The book comes with a speaker, images that complement the listening experience, and sheets of paper with RFID tags.
When you want to listen to an episode, you pick up the sheet for the particular episode and insert it into the sleeve. The RFID automatically triggers the playing of the podcast episode in question.
It is a design project, but could be a product. Vinyl music albums have gradually returned to music shops and people still have large collections of paper books and movie DVDs. Having a physical object on a bookshelf is important for some people, and then, of course, there are collectors who may collect practically anything. Old books are one of the most common collectors' items. Why not start collecting podcasts?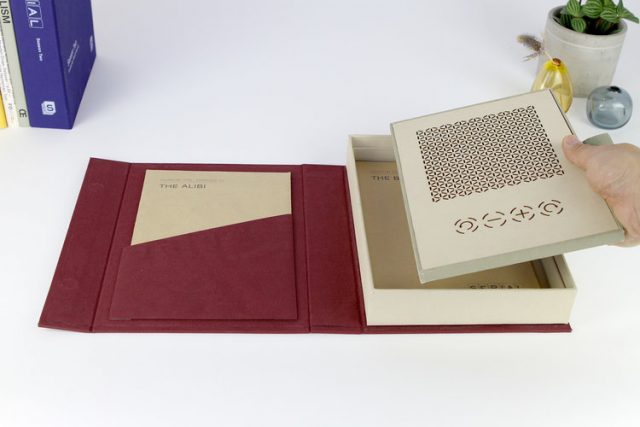 Via TNW.