News on ebooks, writing and reading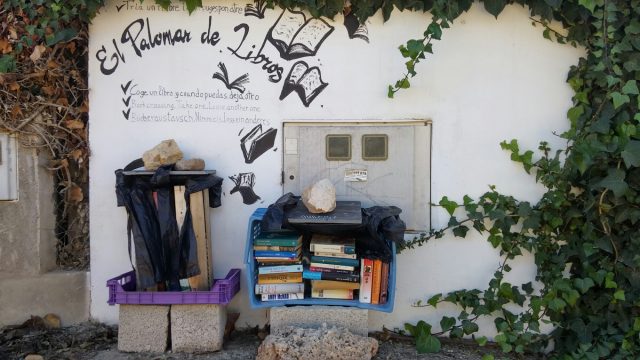 Bill Gates Discusses His Lifelong Love for Books and Reading
Time
Bill Gates is the man who started the personal computing and software revolution in the late 1970s – early 1980s when his company Microsoft managed to make a deal with IBM. He became the world's richest man, even though someone else may have passed him by now. When he was still the leader of Microsoft, he used to list the books he is going to read on his short summer break. The books, of course, became instant bestsellers. Time magazine has recently interviewed Bill Gates, and yes – he has more book recommendations.
Best e-readers
PCWorld
PCWorld is a computer magazine that has reviewed Kindle and Kobo ereaders. Good advice and terminology for the uninitiated included as well.
Publishers and Publishing: Why We Still Need Them
Writing and Pubishing My Book
While self-publishing, triggered by the rise of ebooks, is living its golden age, publishers still have the same old job as they have had for hundred of years. Here is a reminder on what they actually do.
Save Space in Your Suitcase and Leave These Things at Home For Your Next Trip
Popsugar
The first item on the list to leave home is a laptop. If you are flying, a good tablet perhaps with a small foldable keyboard (if you have to work a little) goes a long way. Instead of packing a paperbook, we recommend downloading thousand ebooks on the tablet for choice.
Ask a Digital Nomad: What Are Your Favorite Places?
The Ramble
Location independent writer Gigi asked a few fellow digital nomads what are their favorite places to stay, have fun, eat, to name a few questions. Interestingly, Europe got the most mentions for traveling professionals' favorite continent with Asia as a solid second.
Tour de France is live and so is Riviera on the Mediterranean coast
Klaava Travel Guide
Tour de France is the biggest sports event in the world if measured by the number of spectators watching the live event where it happens. Here is a guidebook to southern France where the professional road cyclists pedal as well.
LG's latest tablet is lighter than a can of soda
Android Authority
If you read ebooks on a tablet or on an ereader for long periods, and you are holding the device in your hand, you may notice the weight. Just like a paperbook, electronhic reading devices weigh a little, but less is always good. LG has announced an 8-inch high-end tablet (LG G Pad IV 8.0 FHD) that is really light.
6 books Wall Street is reading this summer
CNBC
If you are a professional, here are books that many cubicle heroes will be talking about in the autumn. The books are not only business stories, but also astrophysics. Yes, astrophysics. You know, black holes and stuff.