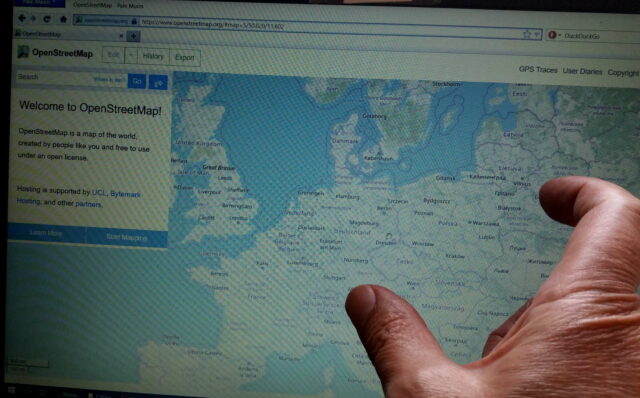 Every traveler experiences a period when it is impossible to embark on a new trip. Perhaps the reason is too much work, too little money, sickness, or international border controls that simply don't allow traveling. That's the perfect time to plan for new trips that can start when times are better.
In the spring 2020, a pandemic disease has halted travel around the world. About 90% of flights are grounded. Travel planning, however, is busier than the year before. Data collected by search engines reveals that hunger for information about travel destinations and bookings is higher for the second half of the year than it was one year before (for the previous year's second half). The hottest destinations among vacation planners are France, Italy, Japan, Spain and South Korea.
A major European travel operator Kuoni that organizes tours and trips all over the world has consulted "a steady stream" of tourists who are inquiring about exotic destinations, like Maldives, Mauritius, Mexico and Antigua. These people are already planning their travel for year 2021.
A Kuoni representative regards the lockdown situation caused by the pandemic as the perfect time to plan: "It's clear there is still very much an appetite for travel and the longer people are locked down at home, the more time they've got to plan ahead."
How to start planning for the next trip?
If you already have decided your next destination, a guidebook is a reliable source of information. You may change your mind after reading a travel guide, like I did after I read about Italy. Nonetheless, 14 years later, last summer to be exact, I finally made that trip.
If you need ideas for places to visit, traditional travel magazines and shows are a way to get random bits of information on a destination. The information they provide can be trusted. My only concern with those sources is that they rarely – if ever – tell anything about negative aspects of a destination. Other than that, they are produced by professional writers and photographers who know what they are doing.
Podcasts are a convenient way to absorb information. Digital nomads who work and travel the world are a good source of information, as well as industry professionals who create podcast shows. A few travel podcasts worth listening are This Week in Travel, Radio Vagabond, and RV Lifestyle (about motorhomes and road travel).
One more thing: check the validity period of your passport. Now. Some countries require that the passport is valid six months after your arrival, even if you are planning to stay for a few days only.