Fallas carnival in Valencia, Spain, is considered such an important tradition that it has become a Unesco World Heritage event (Intangible Cultural Heritage). Party-goers, however, don't have time to think about Unesco because there are so many happenings in the ancient city center – and if there are no organized events, local people make something up.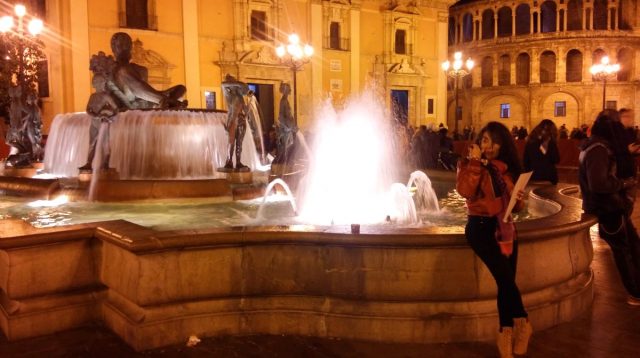 The highlights of the loud, three week long fiesta are fireworks (every day at least once), unofficial street performances by local people, and giant sculptures that roam the streets in the city center until they are burned. A travel guide to Valencia, Spain, covers the fiestas, sights, attractions, food and other essentials of the city.
The events are fun, but perhaps the most interesting thing for a visitor is to explore the alleys and streets of the old city center. It is filled with restaurants and bars, and during Fallas, business is good all day and all of the night.
Every day in the afternoon a massive amount of firecrackers and fireworks are blown into air in the town hall square. The result is plenty of noise and a thick wall of smoke that covers the entire plaza. Yet, it is a popular event. Fortunately, fireworks are organized in evenings as well when it is possible to actually see the lights.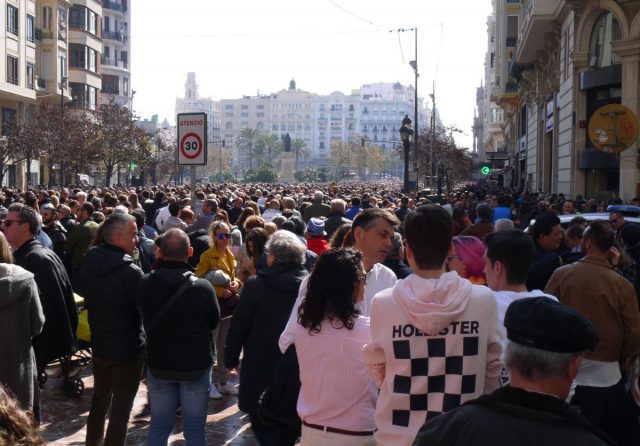 Giant sculptures appear on the streets in city center on the 16th of March until they are burned on the 19th. The big-headed puppets represent politicians, artists, celebrities or a nasty neighbor.
The main events of Fallas take place from March 15th to 19th, but the festivities start at the end of February. The full program is available here.
The hotels can be packed during Fallas, so reservations have to be made early, or alternatively, consider finding a room in the outskirts of the city. The Metro (underground) network is fairly new and covers a large area (even the city's main beaches). In the city center, loud street parties can go on all night which may not please everyone. Public transportation, cycling or walking are the recommended transport methods.
The origins of Valencia's Fallas parties are fires that craftsmen used to burn outside their workshops hundreds of years ago. To feed the fire, they threw in chips of wood along with junk collected from the neighborhood. When rags and a hat were added to the object to be burned, the Ninot figure (giant puppet) was born.
Find out more about the travel guide to Valencia, Spain, here.