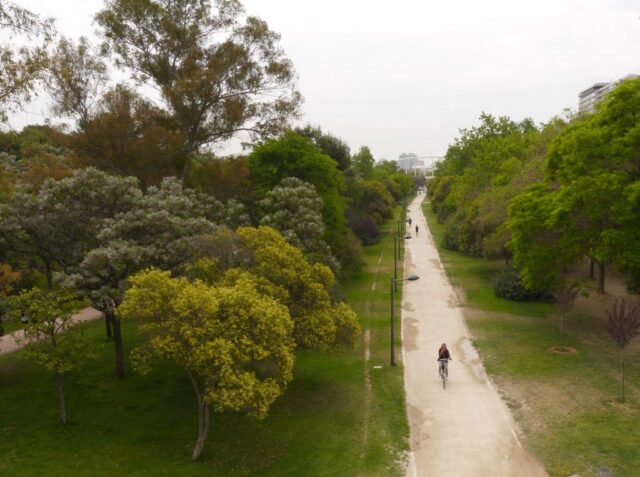 Since 2008, the European Union has annually awarded Green Capital recognitions to cities that are leaders in environmentally friendly urban living development. Cities with more than 100 000 inhabitants compete for the Green Capital title and towns with 20 000-100 000 residents may try to win the Green Leaf award. A remarkable travel destination Valencia on the Mediterranean coast of Spain was awarded the title European Green Capital for 2024.
The motivation for the EU to recognize cities and towns as green, environmentally friendly places, is to communicate that all Europeans have the right to live in healthy urban areas. Cities are encouraged to improve the quality of life of their citizens and reduce their negative impact on the environment.
Valencia earned the European Green Capital 2024 title for its achievements in sustainable tourism, climate neutrality, as well as fair and inclusive green transition. The metropolitan area has about a million inhabitants. Within the city borders 837 000 inhabitants live in densely built neighborhoods, but green areas are not far away. The reason for this is a decision made by the town hall in the 1950s. The river Turia that passed the city center tended to flood the streets every autumn. A massive project to divert the river before it reached the city was initiated. So the question was what to do with the dry river bank after water was directed to another direction? The decision to build kilometers long park that circles the city center was unique, and eventually made the park a tourist attraction as well.
There are other parks and green areas in Valencia, but the Turia Park is a must-see sight. Another must-see green area is a few kilometers outside the city, Albufera wetlands. Its the home of rice fields, millions of birds, and zillions of insects. The story goes that Albufera is also the birth place of the famous paella dish.
The most popular places visitors usually want to see in Valencia are:
The old city center with its plazas, towers, ancient houses, the cathedral (holy grail in the museo is believed to be the right one), restaurants and other sights.
The city of sciences and art: the miracle of ultramodern architecture.
Turia Park.
The beaches that are easy to visit by tram or bus.
Albufera wetlands and nearby beach dunes.