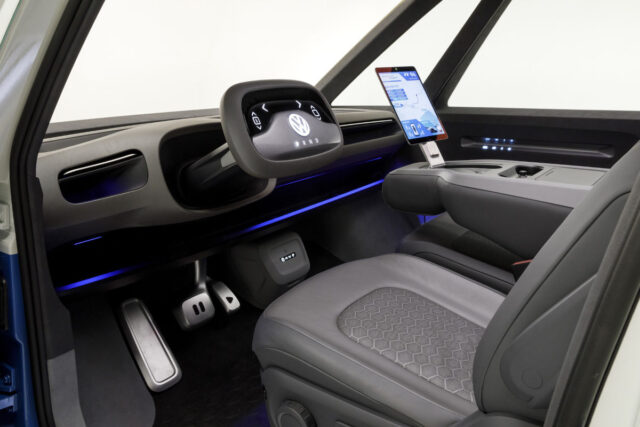 VW has confirmed that the electric ID Buzz van will be available in Europe in 2022. Initially, VW is set to market two models: a passenger van and a cargo van. The exciting point for travelers is that the company is going to turn the same platform into a camper van named ID.California that is anticipated to be available by 2025.
Volkswagen introduced the concept of the electric campervan already in 2017. Everyone who had a campervan or was planning to get one, was intrigued. The van looked amazing, and the planned range was good enough for driving an entire day. Still, VW has decided to bring the electric campervan to the roads years after the cargo and passenger vans.
If you really want an electric VW campervan in 2022, why not buy the cargo model and customize it to a campervan of your dreams? It is also likely that a number of shops with experience from campervan and motorhome building will pretty quickly have a conversion package ready for turning cargo models into camper vans.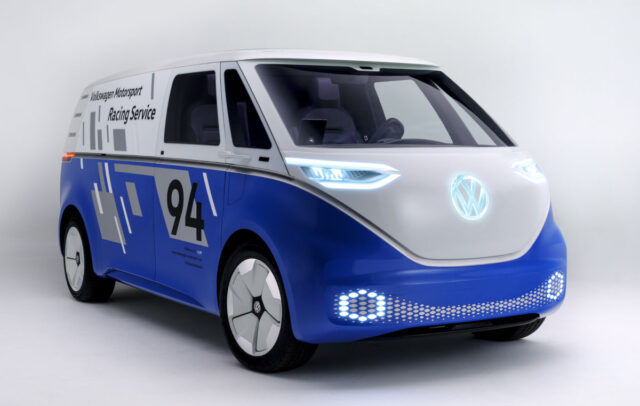 So, let's take a look at what VW has told about the electric cargo van. VW says the cargo ID Buzz has a battery with 550 km / 340 miles range as measured in the standard WLTP test. It should be enough for most travelers for an entire day. The cargo model also has a solar panel that can add a little bit of energy to the battery (15 km / 9.3 miles).
Here is an interesting piece of information that may have long-reaching effect on equipment that campervan owners have in their vehicles: the cargo ID Buzz has a 230-volt power outlet in the cargo section. Fortunately, we just bought a fridge that has both 5V and 220/230V inputs – if we decide to build a campervan on ID Buzz cargo van.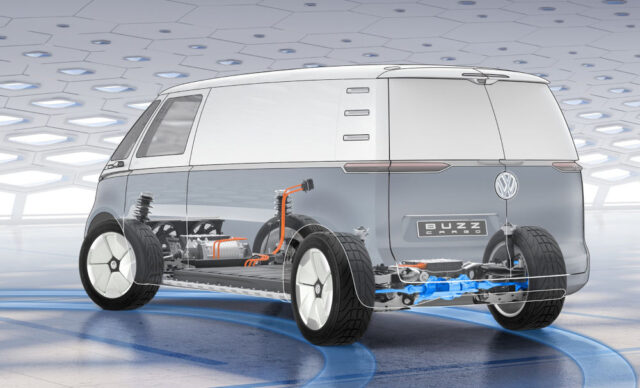 Both the I.D. Buzz passenger minibus and the I.D. Buzz cargo van are built on VW's MEB electric vehicle platform.
Volkswagen has introduced ID Pilot autonomous driving system for the cargo van. The self driving system comes with a head-up display and laptop space in the driver's seat. Both features are useful during a road trip as well.
Below pictures from 2017 when the ID Buzz campervan prototype was introduced.