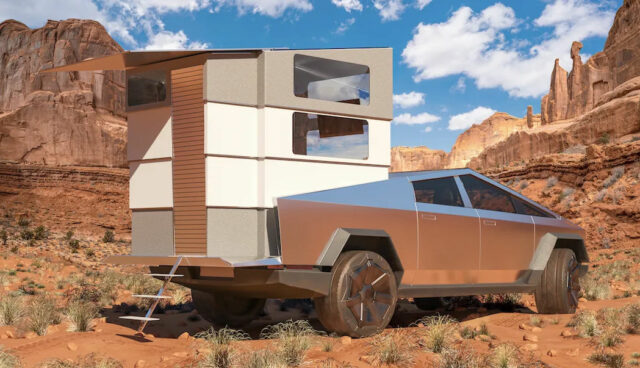 Many nature-loving campers are eagerly waiting for electric campervans that come with decent range. Tesla cars are renowned for their long range, but the company hasn't produced a van at all. It has, however, created a futuristic pickup truck known as the Cybertruck. Another company, Stream It, has designed a high-tech camping module that can be installed at the back of the Cybertruck.
The camping module that is specifically targeted at the Tesla pickup truck is called the Cyberlandr. It has a clever design that folds completely out of sight when camping facilities are not needed. Once a camp site is found, the module unfolds upwards, creating a small indoor space for campers.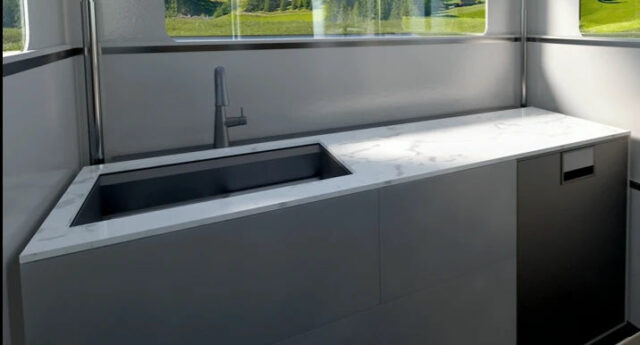 The key features of the Cyberlandr add-on module for the Tesla Cybertruck are:
Kitchen unit that includes an induction based cooking facility, and a sink with faucet.
Two foldable seats that are used as beds, too. The seats can be moved outdoors as well.
32-inch television set that doubles as a monitor for a laptop PC.
Shower.
Dry toilet.
Internet connectivity via Starlink satellites. All devices with WiFi can connect to the internet.
Solar panels on the roof produce electricity, and also Tesla's battery can be consumed in the Cyberlandr.
The price is USD 50 000, and of course, you need a Tesla Cybertruck as well.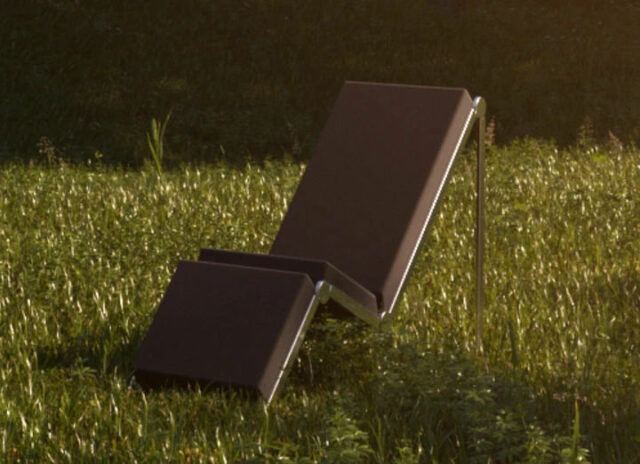 The Cyberlandr is a clever product that a digital nomad, weekend camper, or a frequent road trip traveler may find attractive. The space inside is very small, but enough for a single traveler, perhaps for a couple. The internet connectivity feature that works even places where mobile phone network doesn't reach is certainly a big factor for professionals who want to explore the great outdoors, but can't completely escape their work and clients.
Years ago, I rented a small Burstner motorhome for touring Lapland wilderness in the far north. It turned out that our two medium-size dogs occupied all available space in the motorhome, making moving in the vehicle practically impossible when the dogs were inside. I have some doubts about having pets in the Cyberlandr, but it is easy to test if sample units are available somewhere – before actually ordering the product.
The Cyberlandr camper module has already attracted so many buyers that the initial launch special offers have been sold out. It is quite a feat, remembering that the Tesla pickup truck isn't available yet, nor is the Cyberlandr. At the moment, it looks like that the first Tesla Cybertrucks will roll out from a factory in 2022.
In 2022, we expect to see the Volkswagen ID Buzz on the roads, an electric campervan that everyone instantly can recognize as a modern grandchild of the legendary VW minibus. There will be plenty of choice in the market for electric campervans soon.
Here is a introduction video that shows inside the Cyberlandr: