People who travel with their pets tend to snap pictures of their companions only to document that the pet (often dog) really was at a certain destination. Nothing wrong with that, since that's the same method how many travelers document the sights they have visited: placing themselves in front of a landscape and taking a selfie. If you take a little time to consider your photographic options when you are about to take a photo of your dog, you may get a truly memorable picture.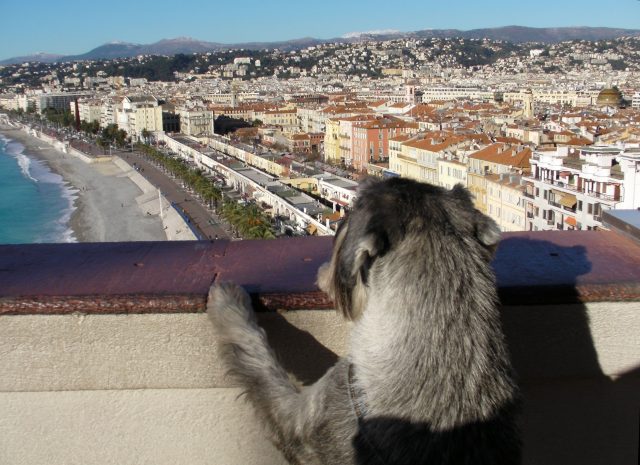 Traveling with pets is rather common in regions that are large enough to provide many types of landscapes and attractions, and can be safely explored by car, such as North America and Europe. Most dogs are used to traveling in family car or motorhome, so a road trip can be an adventure for pets as well.
AAA, (the American Automobile Association, Inc.)  has realized that there is a fairly large number of travelers on the road with dogs, and organized a photo competition for travelers who are pet owners. The winner for The PetBook Photo Contest 2015 was recently announced.


View the full photo gallery of the best traveler pet photos here. AAA has also produced a (printed) book Traveling with Your Pet that includes information on hotels, restaurants, campgrounds, other pet friendly places, and emergency addresses across North America.
If you believe you have snapped the travel pet photo of the year, you may submit the image to the contest that is open from May 1st until November 30th 2016. Enter the contest here.