News on travel destinations, gadgets and road trips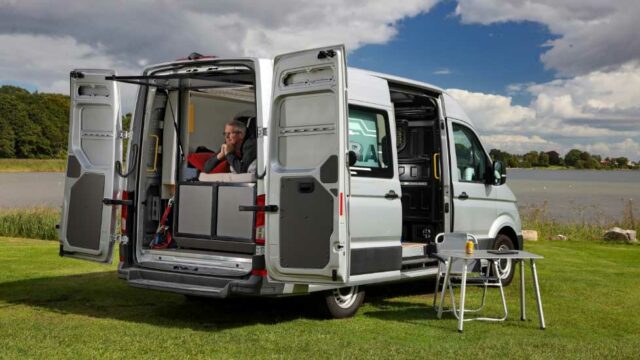 Frequently updated list of travel restrictions in European countries
The pandemic isn't leaving us any time soon, but travel is still possible. Situation is different in each European country, but here is a frequently updated page for getting in and out of a country. It looks like restrictions are reinforced until year end 2020, and hopefully new year is easier for us.
A tablet size Windows PC travels well: product review
If you are tired of carrying a laptop PC along with your trips, you have probably thought of alternative solutions. Recently, multiple very compact but full-powered computers have been introduced. They just happen to look like tablets, like the Apple iPad Pro or the Microsoft Surface Go. Here is a review of the Windows 10-powered Surface Go 2.
Road trip from Germany to North Cape in Norway in an electric campervan
A German man converted his Volkswagen eCrafter electric van into a campervan, and decided to try it out on a 7500 km road trip to the Arctic Circle. He was happy with the results, but I can't help wondering why he chose a delivery van with small batteries and short range as his road trip campervan.
Travel guide to the Europe's vast northern wilderness: Lapland
The travel guidebook to Lapland features multiple driving routes for reaching North Cape (Nordkapp) via Finland, Sweden and Norway, and plenty of tips how to prepare for the long distances of Lapland.
Ten scenic hikes in the outskirts of London
Outdoors Magic has put together descriptions of ten beautiful walks in the greater London area. If you are staying in London long enough, you will start thinking what can be found outside the inner city streets and buildings. Here is the answer: escape to Sussex, Surrey and other nice places near the capital.
The most relaxed city in Europe
Millions of travel articles discuss the best beaches and trendiest cities, but not many talk about relaxed destinations. BBC has discovered Europe's most relaxed, or as some locals say, laziest city in Bulgaria.
A review of Freewrite Traveler, writing gadget that only allows typing
Here is a compact gadget for writers who have problems with concentration. The product is designed for travelers with weeks-long battery life. The gadget only has a keyboard and a small black-and-white E ink screen. No internet, no distractions.
Robinson markets resort rooms for remote workers
Robinson, a subsidiary of the large TUI travel corporation, has equipped resort rooms in Algarve, Portugal and Canary Islands with work desks and fast internet. These rooms are marketed as workation destinations for remote workers. I'm not convinced Robinson has fully grasped the idea of remote work. A hotel room with extra desk and extra price is not what most remote workers are looking for.