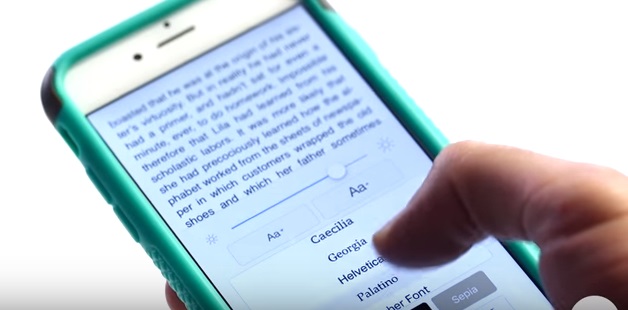 News on ebooks, writing and reading
Actually, reading books on a phone is great
The Next Web journalist admits that ebooks are more convenient to read than print books. The key factor was the realization that a phone can be used as an e-reader. Here is the story.
Now Is the Golden Age of Travel Writing
Gary Arndt argues that every travel writer should have a web site. This is because it is not only for building the personal brand, but actually making money with the web site.
Steve Jobs Knew How to Write an Email. Here's How He Did It
The article looks at an email message written by Apple's Steve Jobs, analyzing why it is so convincing. It is a good lesson for all of us.
The best protective cases for the Kindle e-reader
I managed to brake a tablet and a phone before I realized I should have bought a case for the devices at the same time I bought the gadgets. Both devices hit the asphalt or concrete while they were assisting me on the road. This article shows 12 different types of cases for the Kindle ereader, so you are likely to find the one you want and need.
Travel guide to Valencia, Spain
Valencia in Spain is a major Mediterranean cruise ship destination, but it is a big city that attracts the majority of visitors via air and road from other regions of Spain, Europe and the US.
Digital Nomad Events 2019 across the World
Digital nomads can be lonely people if they are traveling from one country to another, staying a few weeks or few months in a place at a time. Now, special events are organized for nomads where they can meet other traveling professionals. This article lists the major events.
The truth about the QWERTY keyboard
New Scientist wants to debunk the most renowned history of the Qwerty keyboard (to avoid jamming of arms, most used letters were separated by rarely used letters). Several inventors were involved in the development of the typewriter in the early days of the machine, and it looks like there was no definite motive or reason why Qwerty was the result.
Microsoft kills off the book store you probably didn't know it had
Microsoft was one the pioneers of ebook marketing in the heydays of the internet bubble 20 years ago, but closed the business in a couple of years. I remember this, because I bought a couple of ebooks from Microsoft then, and never recovered my money even when the ebooks wouldn't open anymore. The DRM didn't work after the bookstore was closed. Now, Microsoft is closing its ebook store once more, but this time, customers get their money back.