Ebook news digest June 30th, 2016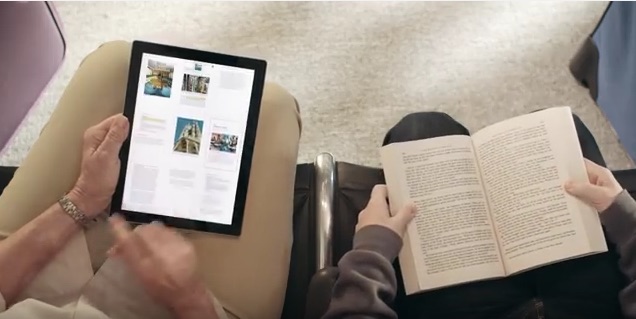 Amazon 'Page Flip' Lets You Easily Skim Through Ebooks (PC Magazine)
Ebooks get features that are familiar from paperbooks: a quick and easy way to browse a book. Page Flip is coming to Kindle reading apps and Kindle devices, but not to all Kindle books.
10 Free (or Cheap) Travel Apps Worth Downloading (The New York Times)
The reviewer, Lucas Peterson, starts with a conclusion that most travel apps are crap, but finds 10 worth downloading, after all. For navigation, there is an app that we highly recommend: Maps.me. It works offline, and has never failed us.
For YouTube Stars, Writing a Book Is Still a Big Deal (Wall Street Journal)
Young YouTube stars getting lucrative book publishing deals, because, well, a well-liked brand sells. We really would like to see some innovation in these books written and produced for the young generations.
Find a new perspective in your photos (Photler)
Photography requires creativity just like writing, painting or any other art. One of the easiest ways to get new life into tired travel photos is to find new perspectives. Here is a nice visual infographic that gives you new ideas.
What is glamping? (Glamping.com)
A new travel trend – glamping – is emerging. It is essentially a luxurious way to camp. If you like the great outdoors, but don't want to carry a heavy backpack into the wilderness only sleep in a tent, try glamping (if your wallet allows it).