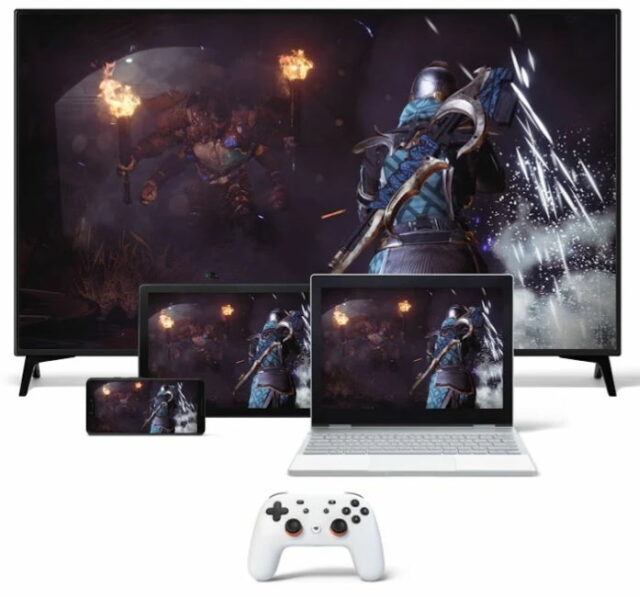 Writers have enjoyed the possibilities of self-publishing ebooks for more than 10 years, and during that time indie writers and their works have become a mainstream phenomenon. Music makers and film creators have their own avenues to self-publish their works, but game developers have other types of challenges. Move to cloud gaming, however, is opening up possibilities to game self-publishers as well.
Google Stadia cloud gaming platform has announced Stadia Makers program that is targeted at independent developers who want to publish their game directly for the Stadia service. Google has teamed up with Unity to manage the Stadia Makers program.
Developers can apply to the program, but it is evident that Google wants small and medium-size businesses to become members of Makers. Someone coding alone in a college dorm room isn't going to be approved.
Those who are approved can expect pretty good perks:
Technical Assistance. Developers will get technical support for game development and certification. Cloud technology has its own challenges, especially, in games that require fast response.
Hardware for game development. Up to five kits per development organization are available.
Funding for porting a game to the Google cloud platform.
Why is Google investing in game developers?
Google Stadia is a new game platform that initially raised plenty of excitement, but now that the dust has settled, it is evident that the product selection is lacking on Stadia. There are plenty of game studios that are creating attractive games but a few popular platforms where their games run. At the moment, Stadia is not one of those platforms.
Google is ready to invest in small businesses that may not have resources or interest in porting their games on the cloud service.
For a game studio, investing in development to have product ready among the first games is a risk (if Stadia never becomes a success), but if the cloud service becomes popular, technical and business advantage can make a difference in the long run.
Via Game World Observer.