Inside Finland's quirky artist haven reads the headline of the recent article in Travel and Leisure magazine. The article is a fine account of a success story of a beautiful village, Fiskars, in southern Finland. Originally, Fiskars was a manufacturing site, because of a river and rapids that produced energy for factories. Today, the village is a beautiful place where more artists would like to live and work than there are apartments and houses available.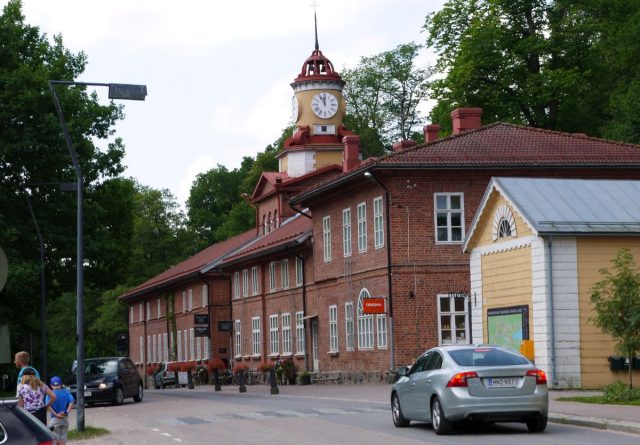 The Travel and Leisure article describes the rapid change of the village:
"When I moved here in 1995 the village was dying," Widnäs recalled as we sat around her dining-room table drinking coffee. "The knife factory was the only thing still in operation. But three years later, I arranged an international ceramics exhibition, and we got a lot of publicity. It made other artists and designers very eager to move here. They saw we were working together — and working like hell." Widnäs also explained that at first, there was confusion around the new identity of the village and its connection to Fiskars, the business; some people thought the artists were working for the company. "Fiskars owns the buildings, but that's it. We make the town alive."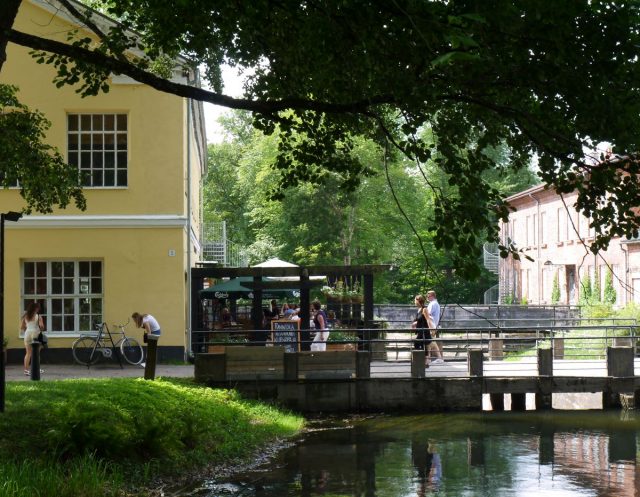 The commercial product brand Fiskars is still associated with scissors, knives and other products, but the company doesn't have anything to do with the village anymore, except as a real estate owner. Corporate headoffice is located in Helsinki, and manufacturing takes place in several sites across the world.
For travelers who stay in Helsinki, and want to get out of the city for a day, Fiskars is an excellent destination. It is about one drive from Helsinki. Summer weekends are busy because Finns like to visit Fiskars on Saturday and Sunday. The popular things to do are: have a picnic, shop at boutiques, walk along the river, explore exhibitions, have a cup of coffee or a meal at a restaurant. Playgrounds for children keep them busy as well.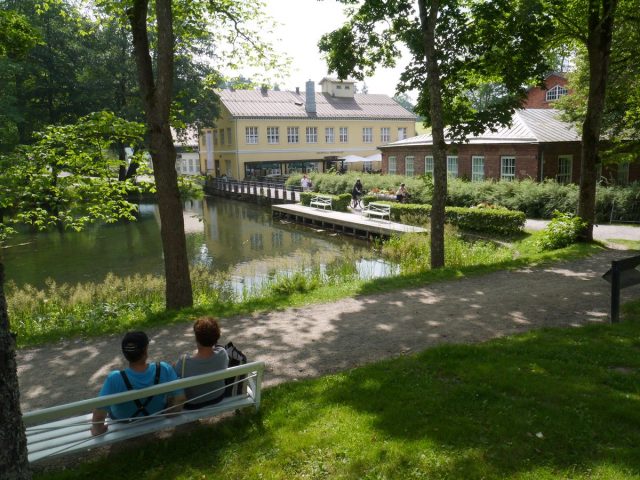 If you have time and energy after visiting Fiskars, I recommend the coastal town of Tammisaari (Ekenäs). The old town center is well preserved, even though houses are mostly made of wood. Very nice and neat old town to explore. The town recently adopted an ancient name of the area Raasepori (Raseborg). Finland has two official languages, Finnish and Swedish, and it is the coastal area where Swedish can be the dominant language in many communities.
On the way, you may spot a place called Billnäs, which is also an old industrial village. It is also developing to something else, but time will tell what it will be. Today, antiques shops is perhaps the thing Billnäs is known for.
More about quirky destinations, and above all, the quirky culture and customs of Finns can be discovered in the book The Lighter Side of Finland. Finland is changing, and the book has recently been revised and updated. It is the 6th edition that is available now.