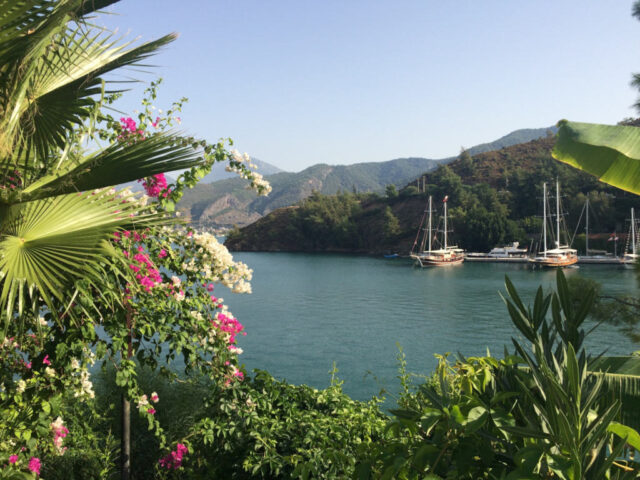 The pandemic period was an excellent opportunity to save some money because travel and entertainment activities were seriously restricted during that time. If you didn't manage to put extra money aside, we have the top 10 of lowest cost summer 2022 European beach destinations for you, but if you have enough savings for an upmarket holiday, we have the ranking for the most expensive European destinations as well.
Post Office in the UK has collected prices of common products and services that tourists tend to need during their holidays. Prices from 36 popular, well-known destinations across the world were tallied up. We sorted the statistics created by Post Office to discover the lowest and highest priced holiday destinations in Europe.
Top 10 lowest destination prices in Europe in 2022:
Marmaris, Turkey £26.13
Sunny Beach, Bulgaria £26.19
Algarve, Portugal £44.39 (read our travel tips to Algarve)
Paphos, Cyprus £56.44
Costa del Sol, Spain £59.56
Funchal, Madeira (Portugal) £64.05
Sliema, Malta £65.35
Prague, Czech Republic £67.09
Lanzarote, Canary Islands Spain £71.13
Budapest, Hungary 73.77
Post Office price index includes the following products: bottle of water, cup of coffee, can of beer, Coca-Cola, glass of wine, suncream, insect repellent, and three-course dinner.
High cost holiday destinations in Europe in summer 2022:
Reykjavik, Iceland £158.16
Puglia, Italy £105.99
Nice, France £101.32
Mallorca, Spain £79.92
Corfu, Greece £76.94
Porec, Croatia £76.55
In reality, average prices in Italy and France are not necessarily five times higher than in Turkey or Bulgaria. The biggest factor that impacts the Post Office price index in each destination is three-course dinner. If the products were bought from supermarkets, the price differences wouldn't be as dramatic as they are now. Obviously Post Office wants to keep the number of surveyed products as low as possible, but the price of transport is essential for tourists as well. Price of a taxi ride, bus ticket and rental car would complement the index.