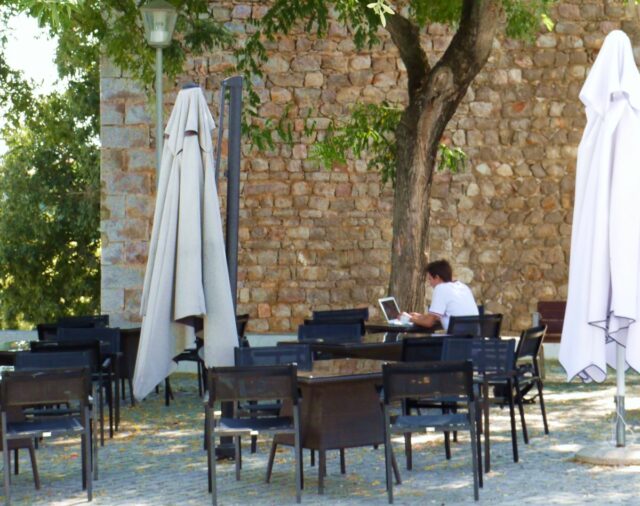 Remote work is here to stay. For some people it means an opportunity to work from home without commuting to the office during the rush-hour, whereas others regard remote work as the perfect excuse to travel to Europe, and work in a countryside villa or in a city center studio. But what is the perfect European country or city for remote work? Let's take a look at expats' opinions and a study written by a travel service.
First, let's examine the 2021 ranking of European countries for remote work by Kayak. The online travel service compiled information from multiple sources to create an index of the best destinations. The factors that affected the ranking were:
Local prices (primarily apartment rental and food prices)
Health and safety (pollution, political stability, lgbt equality, road traffic)
Travel (access by air, hotel and car hire prices)
Remote work (internet speed and availability, co-working spaces, visas and other required paperwork)
Social life (English language skills of residents, entertainment, culture)
Weather
Top 10 countries in Europe for remote work according to Kayak's study were (based on data available in 2021):
Romania
Malta
Czech Republic
Germany
Croatia
Iceland
Albania
Georgia
These results may surprise some travelers, digital nomads and expats. In reality, some of the listed countries don't have decent internet availability, foreign language skills among local people are weak, safety on roads is questionable, political stability is short-term, or equality is reserved for the elite only. Since the data for the index was sourced from public documents, we must assume it is correct. However, would the results be different if people living in those countries were asked about local life and work? Expats should be experts in this topic since they stay in a foreign country often a year, two years, or even longer. They know exactly how life and work really goes on in their temporary home city.
Top 10 European cities for living and working as a foreigner, as voted by expats in 2021:
Malaga, Spain
Prague, Czech Republic
Basel, Switzerland
Madrid, Spain
Vienna, Austria
Lisbon, Portugal
The Hague, Netherlands
Aachen, Germany
Lausanne, Switzerland
Tallinn, Estonia
If we compare this ranking that is based on the experiences of expats who actually live in the cities they evaluate, the results are quite different to the ranking published by Kayak. Countries like Spain, Switzerland, Austria, and Netherlands rank high in the expat index.
The expat city ranking is published by InterNations, a global network of expats.
Altogether, Internations ranked 57 cities. Let's view the worst European cities for foreigners to live and work (from the worst to less worse):
Rome, Italy
Milan, Italy
Paris, France
Maastricht, Netherlands
Moscow, Russia
Nomad List is an online service where digital nomads evaluate towns and cities they are staying. You can view the results by selecting the most important factors that affect your decision.