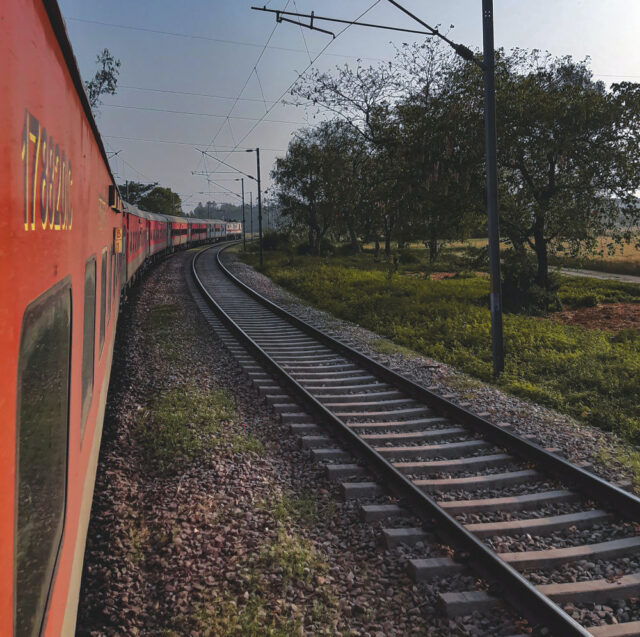 Here is a secret that some airlines may avoid telling travelers: many city-to-city trips in Europe are faster by train than by airplane. How is it possible? When you calculate the total travel time, flying includes plenty of wasted time in airports and transfers from out-of-city airports to city centers. The results are surprising: it is 2 hours 16 minutes faster to enjoy a comfortable train ride from London to Brussels than to stand in airport queues and fly.
Another aspect that has begun to favor trains is sustainability. Air traffic is a major polluter, whereas railways can move a lot of people and freight efficiently from one place to another. Social media service Pinterest has collected data from searches and picture boards its users maintain, and boldly claims that the travel trend for 2023 is train. Railways will make a major breakthrough in 2023. I believe it takes a little bit longer, but it is true that the signs are here for trains to become the popular way to move around in Europe.
Here is a sample of 10 city-to-city trips in Europe that are faster by train than by air (according to data collected by travel booking service Omio):
London – Brussels: travel by train saves 2 hours 16 min compared to flying
Frankfurt am Main – Cologne: 2 hours 4 min
Paris – London: 1 hour 48 min
Rome – Napoli: 1 hour 27 min
Paris – Lyon: 1 hour 19 min
Bordeaux – Paris: 1 hour 4 min
Madrid – Valencia: 1 hour 2 min
Bologna – Rome: 58 min
Barcelona – Madrid: 41 min
Amsterdam – Paris: 26 min
Omio compiled the data from 100 most popular routes by train, bus and flight that were booked through Omio between June 1, 2020 and September 30, 202) in Germany, the UK, Spain, Italy, and France. CO2 emissions in kg per train, bus, and flight were calculated using values from Atmosfair.