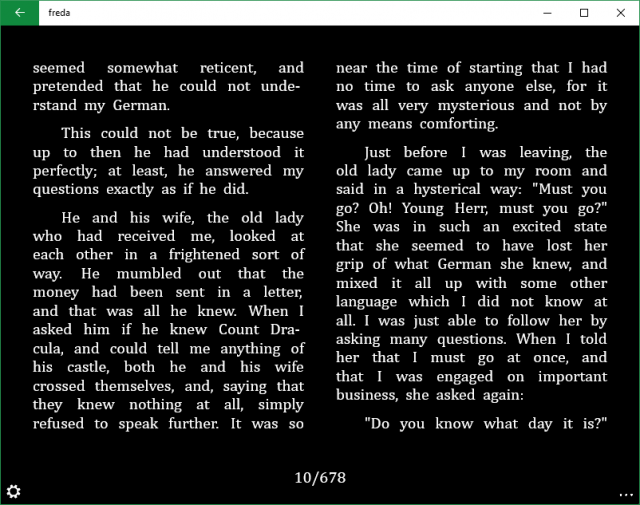 Modern laptop computers are light and relatively battery-friendly devices that can be used, among other things, for reading ebooks. Windows computers don't come with a pre-installed ebook reader application, but you have to download and install one yourself. Here are the best Epub book reading apps for Windows 10.
First, a reminder: two file formats, EPUB and Kindle, are common in ebooks. Epub is the universal standard that is compatible with practically all devices and apps, except for the Amazon Kindle. Bookstores, like Google Play, Barnes&Noble, Kobo, Tolino, and many more have all their ebooks in Epub format.
Ebooks purchased from the Amazon Store are formatted for Kindle, and can't usually be opened in Epub apps (there are exceptions to this). The Kindle reader app can be downloaded here. Yet another document file format is Adobe PDF that requires a dedicated PDF Viewer/Reader app (some Epub apps can open PDF files, too).
Now, let's take a look at the best reading applications for Windows 10 that can open Epub ebooks. A safe place to download Windows apps is the Microsoft Store that you can find when you open the Start menu (bottom-left corner) on your PC, and scroll the list on the left until you can click Microsoft Store.
Five free Epub reader applications for Windows
Cover – Comic Reader
The name says it all. Cover reading app has been designed for image-heavy ebooks, like comics and manga. It handles its primary function really well. Cover reader can open Epub books as well.
Freda
Freda is a popular ebook reader application that comes with plenty of functionality. It is, however, easy to get started with the app because it has been linked to ebook repositories that provide free and public domain works. So, you can instantly download a book, open it, and start reading while exploring Freda's features (don't get lost, though, there are plenty of settings to tweak if you want). It looks like Freda has been designed for touch screen devices, but it works fine on an ordinary Windows laptop. If you happen to have a 2-in-1 foldable laptop with touch screen, try Freda on it.
Kobo
Kobo is an ebookstore that also markets highly ranked e-reader devices for Epub books. Kobo provides reading apps for mobile devices and PCs that let you download books from the store and read them in the app. Kobo's Windows 10 reader application has a clean, simple layout and it is easy to use, but it has just enough features to allow you to finetune your personal reading settings. It is possible to upload Epub books you have on your PC to the Kobo reader. These imported books are stored on your Kobo account for access on other devices as well.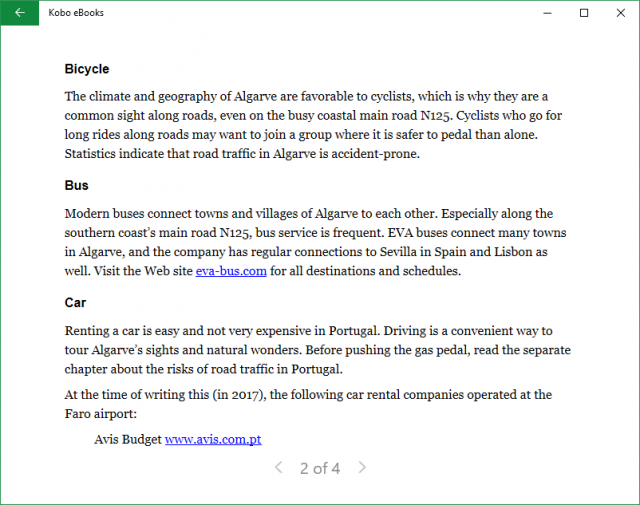 Overdrive
If your library provides ebooks, Overdrive may be the system that operates in the background and manages the loans. This is the ebook reader app for you if you borrow ebooks from your library.
Storytel
Audiobook and ebook subscription service Storytel has developed applications for mobile devices and PCs. The best thing with Storytel is that it has both ebooks and audiobooks in the same catalog. You can always choose if you want to listen or read a book. Storytel is rapidly expanding to new countries, but doesn't yet cover all markets of the world. Scribd is another book subscription service that has both ebooks and audiobooks, but on a Windows PC, books must be accessed in a browser, not in an app.
These Epub reader apps fulfill a function as well
Adobe Digital Editions is not among the best Epub reading apps, but some bookstores may require it is used to access purchased ebooks. This has to do with the copy-protection (DRM) mechanism the bookstore may have embedded in an ebook.
Microsoft Edge web app can open Epub books directly in the browser. No add-ons, plugins, or extension are required.
If you have an Apple MacBook laptop with a fairly recent operating system version, the Apple Books reading application is already installed on your computer. It is one of the best Epub reader apps, and I have never needed another reading app on a MacBook or iPad.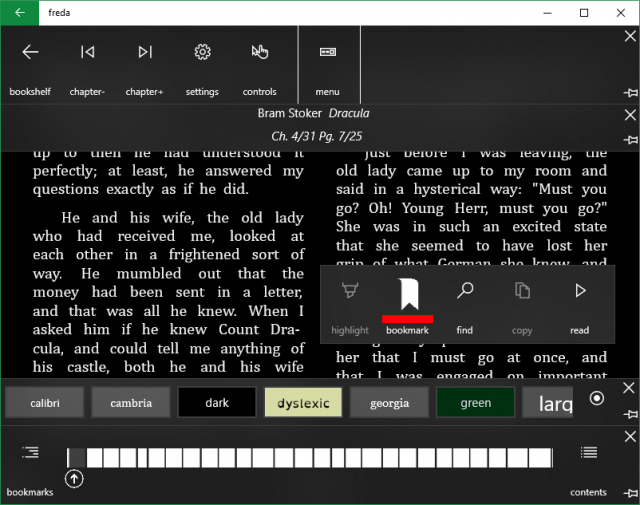 Don't get lost in Freda's settings.