The most popular ereader, the Amazon Kindle, is available in one size – the screen is six inches, but many other vendors are marketing larger ereaders as well. Is larger better? What are the benefits of an eight-inch, or even a 13-inch ereader?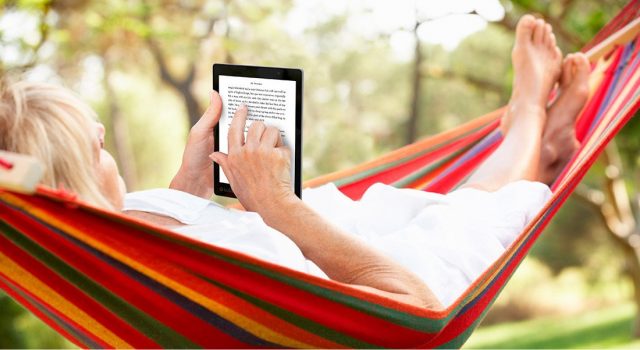 Let's compare three ereaders – Sony DPT-RP1, Kobo Aura One and Kindle Paperwhite – that come with different screen sizes. The size differences between these three ereaders are considerable.
The dimensions of the Kindle Paperwhite are: 6.7″ x 4.6″ x 0.36″ (169 x 117 x 9.1 mm). It comes with 6-inch display.
The dimensions of the Kobo Aura One are: 195,1 x 138,5 x 6,9 mm. The screen size is 7.8 inches.
The dimensions of the Sony DPT-RP1 are: 8.82″ x 11.9″ x 0.23″ (224 mm x 302.6 mm x 5.9 mm) . Larger than tablets, the screen size is 13 inches.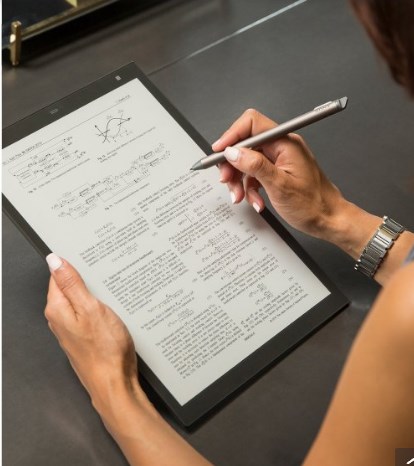 So, the first big difference is portability. Are you going to carry the ereader with you? The second difference is the type of ebooks or documents you are going to read on the device. If it is PDF books and PDF documents, or ebooks and magazines with pictures, tables, graphs, the larger the screen is, the better the reading experience will be.
All this and much more is explained and showed in a video by The Ebook Reader. Take a look. Here is the video that shows the 13-inch Sony DPT-RP1, Kobo Aura One and Kindle Paperwhite ereader.
Those ebook lovers who want color displays can get a tablet, but also then, it is a question of size. Personally, I like my 10-inch tablet for ebooks, but most people who read ebooks seem to choose an 8-inch or 7-inch model.