The Honest Tribe refers to people of Finland in Max Boyle's travel book that explores the culture of this Nordic nation. The author visited a number of cities and villages in different parts of the scarcely populated country, crossed lakes, and tasted the local beer. What was it that made an Englishman travel to Finland multiple times and what happened when he interviewed local people? Here is what the author Max Boyle told us.
What made you pursue the deep mysteries of the Finnish culture?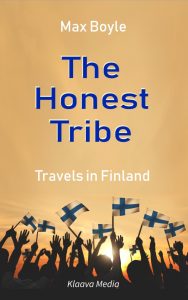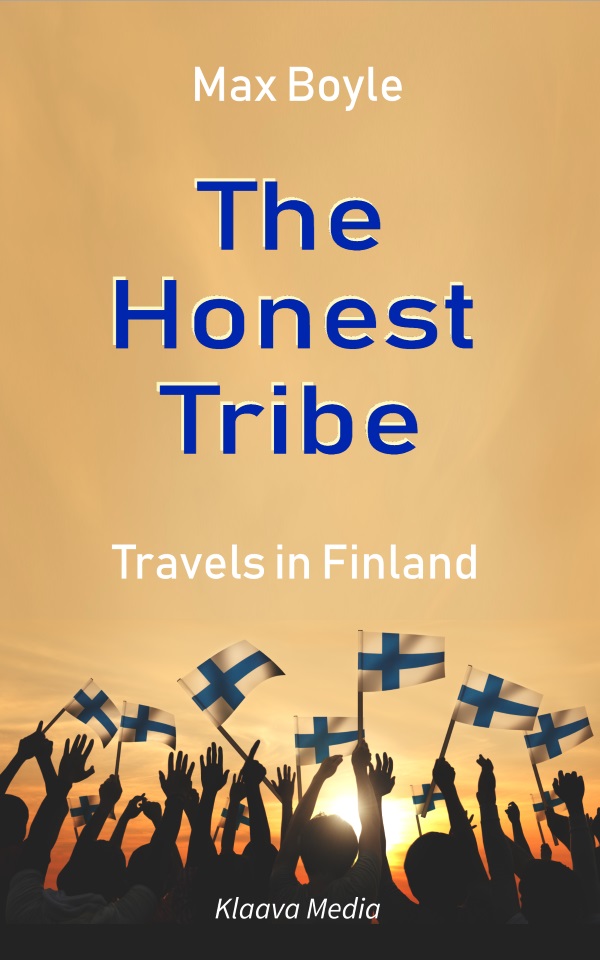 My mother was Estonian, one of the ten per cent of the population who fled the country when, near the end of the war, it became apparent it would fall into Soviet hands. Through her, and my travels in Estonia, I became interested in Estonian national character – supposedly very quiet and insular – and wrote a travel literature book, The Indrawn Heart: An Estonian Journey, which incorporated an enquiry into how Estonians think and behave.
This task done, I began looking for another writing project. It seemed logical to turn to the Estonians' neighbours and cultural cousins, the Finns. A reading of Richard D. Lewis's Finland, Cultural Lone Wolf cemented the idea in my head and, in the autumn of 2016, I took off for the first leg of my Finnish journey.
What techniques or tools did you use during your field research?
When I travelled in Finland I had with me a photocopied page from Lewis's book which presented alleged Finnish characteristics – sisu (the Finns' famed never-give-up attitude), modesty, honesty, and so forth – in diagram form. I used this as a prompt to get my interviewees to offer views on Finnish national character. As far as possible I simply invited comments, though, without using leading questions, I would guide respondents towards specific attributes on Lewis's diagram if they were struggling for something to say. This is especially true of Lewis's 'ultra-honesty' verdict on Finns, and his attendant sobriquet 'the honest tribe', which I chose as my book's title.
Was there a place or an episode during your travels that left a permanent trace on your mind?
During my final couple of days in Finland I was relaxing at an outdoor table of a Helsinki bar. I was joined by a young Finnish couple, who kindly bought me a drink, a cognac-vodka mix. 'During the war there was a shortage of cognac,' the gentleman commented. It was merely an aside, but it astonished me that a Finn of no more than thirty could refer to World War II with a degree of familiarity that suggested the conflict was within living memory for him. A preoccupation with the war, and the sacrifices it entailed for Finns, had also come through during an interview I'd conducted with a young woman in the town of Joensuu a week or two earlier.
You'd never find this in my country. For young Britons, the Second World War is as remote as the Middle Ages.
What is your key advice to travelers who arrive in Finland, and may occasionally find it difficult to understand local customs?
If Finns you encounter occasionally seem distant or stand-offish, don't misconstrue this as unfriendliness or hostility. Finland is a 'mind-your-own-business' culture, and leaving you to get on with your own affairs is seen as courteous and considerate. Should you ask for help, however, you'll find Finns more than obliging. This is especially true of those employed in service industries, where Finnish pride in doing your job to the best of your ability means the assistance you need will be readily forthcoming, and often with a smile and not a little charm.
Can you name five travel books that you would recommend to other travelers?
Colin Thubron's Among The Russians is a long-standing favourite of mine. This 1980s journey around the USSR (and among many of its peoples, not solely Russians) is now a historical document of sorts, and a sobering reminder of this repressive state. The book's chief merit, however, is its eloquence. Thubron's writing has a poetic touch. Some find his style too wordy, but there's barely another travel writer who could emulate it.
Laurie Lee's As I Walked Out One Midsummer Morning is also a joy to read. This account of his journey through Spain shortly before the country's civil war is remarkable for being written from the perspective of the author as a callow youth who knew nothing of the land in which he was travelling. You'll find no background or historical information on Spain in its pages, yet the book has long been a travel literature classic.
The Great American Bus Ride by Irma Kurtz is similarly unorthodox in that the book is devoted to the experience of riding Greyhound buses around the country, rather than any exploration of the USA per se. With many writers, such a book would become tedious and repetitive, but not with Kurtz, who holds the reader's attention throughout the 314 pages.
Another engaging American journey is Jim Keeble's Independence Day. The author's travels are prompted by his being rejected in a love affair, but the book has a light and entertaining feel. I enjoy the way it reveals how travelling, and the change of environment and new stimuli it provides, can act as an antidote to one's troubles and cares.
Tony Hawks's Round Ireland With A Fridge is as unpretentious as the title suggests, and relates the tale of the author accomplishing the said feat in order to win a bet. It's a daft yarn, and purports to be nothing more, and there's nothing wrong with that. A fun read.
More information and sample chapters from the book can be viewed here.