Applications that let us read ebooks on ereaders, tablets, smartphones and laptop computers have been available for years. Especially young book lovers find it pretty natural to read on a five-inch smartphone screen, while older generations grab a tablet or an ereader when they want to read. Those readers who still don't believe it is possible to read a book on a smartphone, will have to take a stand on a new product: smartwatch.
The new possibilities of the Apple Watch has tickled the brain cells of software developers, also within enterprises that market ebook reading applications. One of them is Glose, a company that has developed a reading app for tablets, smartphones and PCs. Now, Glose has released their ebook reading app for the Apple Watch as well.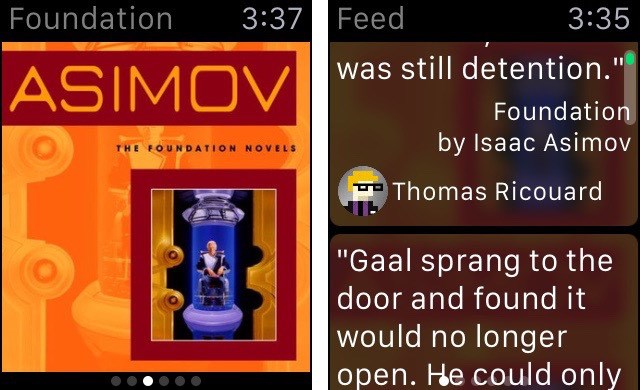 The Apple Watch screen is only about 1.5 inches in size. It is clear that only a few words fit into the screen, making conventional reading troublesome. That is why Glose has a feature called speed reading in its Apple Watch app. The feature automatically scrolls the text one word at a time to the screen. The reader determines the scroll speed.
Glose ebook reading app for the Apple Watch is available on the App Store.
Via Ink, Bits and Pixels.