In late January 2015, Amazon announced a new application Kindle Textbook Creator that makes it possible to publish PDF-formatted books to the Kindle Store. After a quick test run of the app, I decided to try out what the final outcome would look like. I published one of Klaava PDF books to the Kindle Store, and downloaded the product from the store to my tablet just like any customer would do. The conclusion is that Amazon's new ebook format, Print Replica, looks fine on a 10 –inch tablet.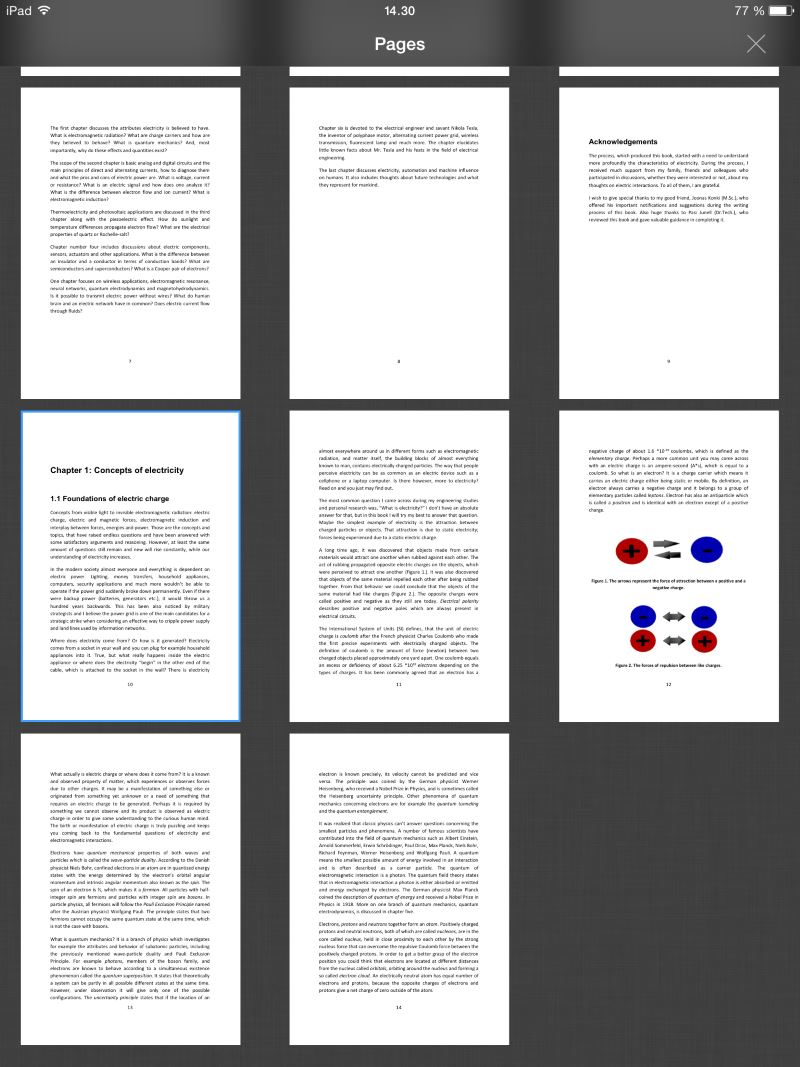 The new Pages view (screen capture above) lets you quickly browse a book and find the page you are looking for.
Normal reading mode.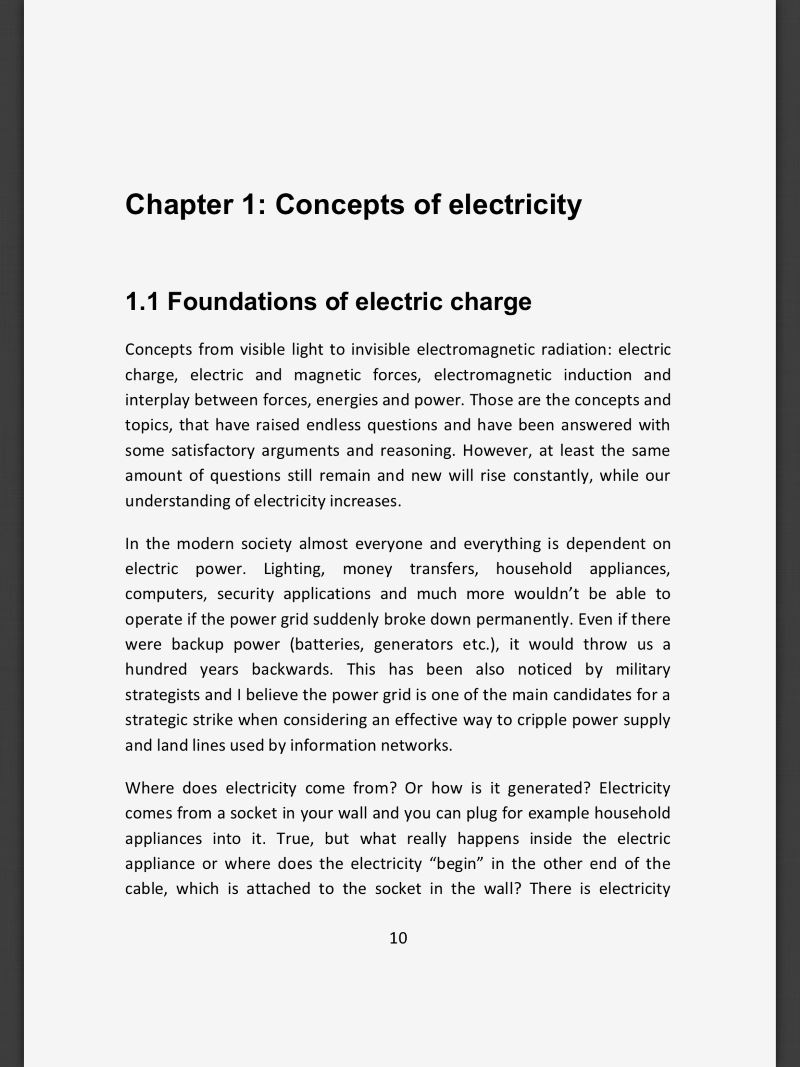 Pages at the bottom of the screen can be scrolled horizontally.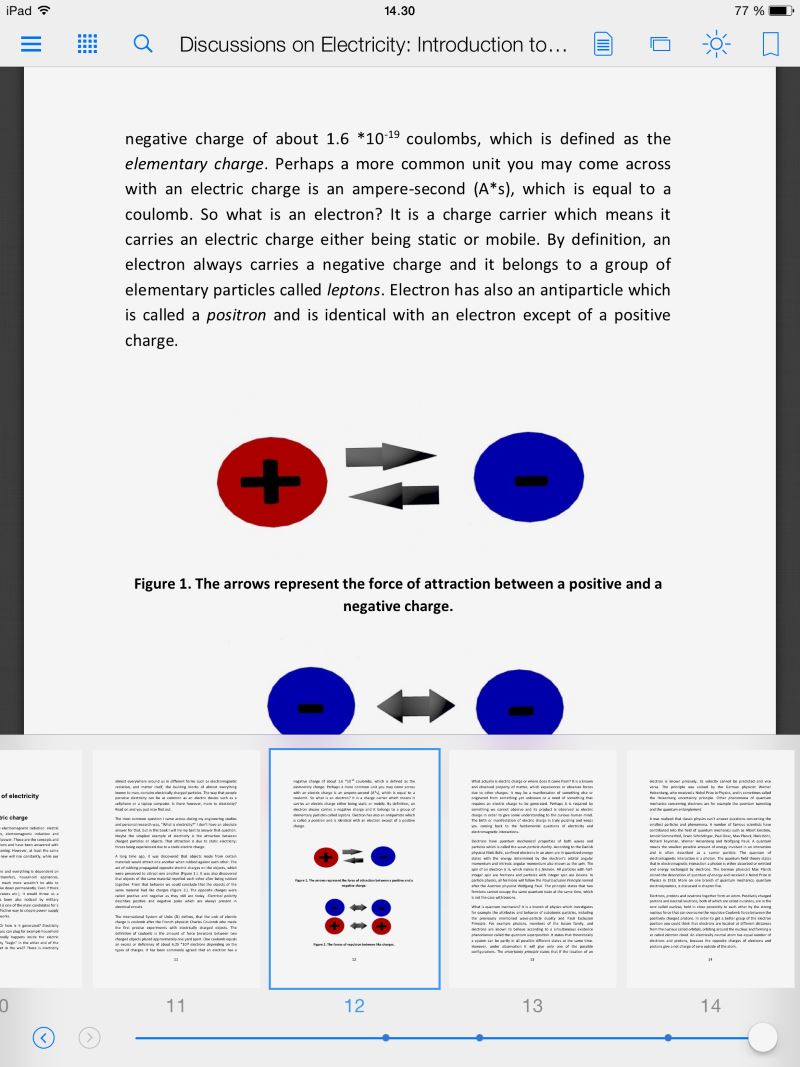 I viewed the Print Replica book on 9.7-inch Apple iPad. The screen size was fine for comfortably reading the book, but I would recommend trying out a sample first if you have a 7-inch tablet. Amazon supports Print Replica in Fire HD and Fire HDX –tablets and in all PC and tablet Kindle reading apps. The thing with Print Replica and PDF books is that if your screen is small, and you have to zoom in to read the text, a portion of the content may shift out of the frame. So, try a sample first.
The Print Replica book used as a sample copy in this article is titled Discussions on Electricity.