Relative to the population, the number of new book titles published each year in Scandinavian countries is big. Books and reading are appreciated in the region, where the number of book publishers is relatively big as well. Each country, however, has its own language, reducing the potential market size for books that haven't been translated. Ebooks haven't made a major breakthrough in Scandinavia yet, but signs of change are in the air.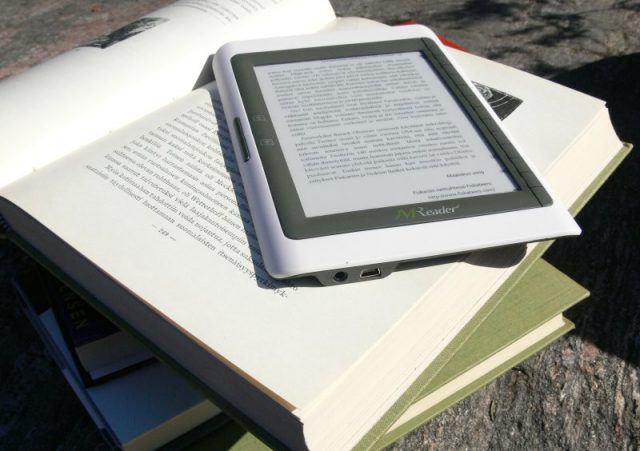 Successful digital media businesses that originate from Scandinavia and have expanded outside their home markets are, for instance, music streaming service Spotify and book streaming service Storytel. Schilling is a software and consultancy company that organizes an annual conference for Scandinavian publishing professionals. Inspired by the recently held 2016 conference, the company has written a report that outlines the trends in book publishing for 2016.
1. Think digital, or move over.
Traditional publishing business must adapt themselves to the digital era and transform their old business models. Often, established businesses only worry about threats, but forget to adopt new opportunities.
2. Streaming services are becoming the norm for books.
Spotify proved that people are willing to pay for a good service, even though it is easy to find music for free. Streaming of books may mean serialized flash fiction stories, or further development of services that we already have, like 24 Symbols, Bookmate and Scribd. Audiobooks are a prime product for streaming.
3. Student piracy and second-hand sales of books slow down the industry.
Young people tend to have time to enjoy books, music and movies, but little money to fulfill all their wishes. Piracy is a problem in some markets and in some genres. The industry should innovate and find solutions that satisfy both the rights owners and everyone else.
4. Mobile storytelling for a new generation of readers.
Mobile devices and multimedia technologies are present in daily life of all of us, but young generations have lived with them all their lives. Book publishers must take multimedia and mobile platform seriously in order to attract young generations to read, listen or watch books.
5. Digital voice technology is a new opportunity for audiobooks.
Audiobooks are quite expensive to produce and so far, the market has been small compared to the rest of the book market. Innovations in digital voice technology – computer voice reading a book, rather than a human voice – have made it possible to express emotions digitally. As the technology improves, it makes it possible for readers to read/listen books like they used listen to radio.
6. Video is the fastest growing content type.
YouTube, Netflix, and Dailymotion are only the tip of the iceberg when online video is considered. Billions of smartphone and tablets produce billions of minutes of video for Facebook, Periscope, Snapchat, and other platforms. Live broadcasts via the Internet are growing as well (at the expense of broadcast TV). One of the few – if not the only – media industry that has managed to avoid video is book publishing.
7. Ebooks and printed books will coexist.
There are people who only read printed books, and people who only open ebooks. Most readers accept both. This is the scenario for the foreseeable future as well.
8. Digital mindset for traditional publishing.
For established businesses, it is easy to protect the cash cows of today, and reject anything new that might disrupt it. The thing is that everything has been disrupted already. Only 10 years ago, who would have thought that ebooks will have about 25% market share in the US and UK in 2016? In 2006, ebooks didn't exist (apart from some niche products – Amazon launched the Kindle in 2007).
9. Creative discovery of new revenue streams.
The business of book publishing is about finding talent and turning their thoughts into products that can be sold to large audiences. It doesn't have to change, but perhaps it is possible to create additional revenue streams around the core product.
10. 360-degree management of assets.
360-degree management in music business means that a party takes responsibility of an artist's all income sources: recordings, shows, merchandise, rights, and whatever can be thought of. This business model may have potential in book industry as well.
You can download Schilling's report here.
A digital voice technology expert explains about speech synthesis on this video:

[email-subscribers namefield="YES" desc="Subscribe to our newsletter on ebooks, writing and photography:" group="Public"]