After a movie screening, we all have heard talk among the audience: "This time, the movie really was better than the book", "I have to read the book", or "The book was much richer than the movie". The thing is that it doesn't matter. In all these cases, a book has been the starting point, the core element, for presenting a story. The Publishers Association in the UK argues that movies and plays based on books attract audiences and generate revenue more convincingly than productions created from other sources.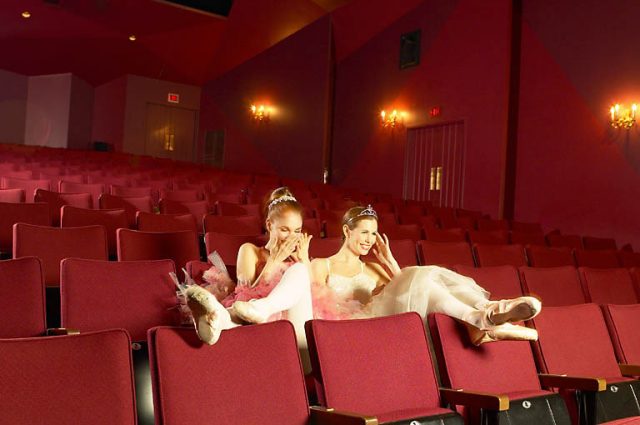 The Publishers Association has published a report Publishing's Contribution to the Wider Creative Industries that studies the relationship of business success and popularity among audiences of books, movies, television and theater.
The report has drawn data from academic research, sales numbers and case studies. The key points the report makes are:
Movies based on books make more money than movies based on original screenplays.
Television shows adapted from books attract more viewers than other shows.
Theater plays and musicals rewritten from books make more money than other plays.
Books are a key source of content for movies, television and theater.
Would it be possible that one book series – Harry Potter – has affected to the sales and audience numbers so much that it has skewed the statistics. The Publishers Association's report doesn't go in that level of detail, but Harry Potter was the reason for increasing book sales in many markets during the book series' heydays.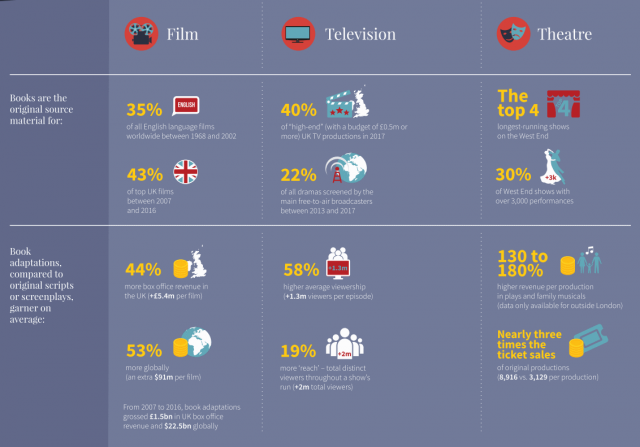 Source: The Publishers Association (UK).
The report concludes (among other points):
Works of fiction and non-fiction are a repository of stories to be discovered by producers, agents and scouts looking for ideas.
Book publishers act as a filter for quality storytelling and help polish and edit manuscripts into fully formed, engaging stories.
Publishers alleviate some of the inherent risk of a screen or stage production by investing in publication of the book, and allowing producers to choose stories which have already shown the ability to engage audiences.
The visibility of a book can make it easier to market an adaptation, using the original, already familiar brand.
What about self-published ebooks, like Hugh Howey's works, 50 Shades of Grey, or The Martian that have become global success stories? They are a proof that it is possible to bypass the publisher filtering system. It is possible, but really difficult to do and it is rare that it happens, but some cases break through.
The key insight from the Publishers Association's report is that books really are the centerpieces of content for many media industries. Not only movies, television and theater, but also games and music are often inspired by books.