Wide-angle and macro lenses for cameras – even for smartphones and tablets – are useful in many situations when the photographer has to be close to the subject, but must get everything that matters into the frame. 360-degree cameras are a step further from that. The new generation of lenses can capture fairly high-quality images that cover everything around the lens. Now, the prices of 360-degree cameras have dropped to an affordable level. We took a look at a few low-cost models that are available today globally.
First, let's take a look at a 360-degree camera in action. Here is a promo video by 360fly:

Who needs a 360-degree camera? Some photographers will buy a 360-degree camera just because it is a novelty, and soon forget about it. A 360-degree camera is another device that you have to carry along in addition to your smartphone camera. More likely use cases for 360-degree cameras are sports and action photography. Also, travel photography will benefit from 360-degree cameras, because travel writers/photographers often have to capture or document something in a small space, like in a room. Another common problem in travel photography is to frame a large object, like a building or statue, but it is impossible to move so far from it that it would fit into a frame.
Here are five 360-degree cameras for you to explore: 360fly, Bublcam, Giroptic 360cam, Kodak Pixpro SP360 4K, and Ricoh Theta S.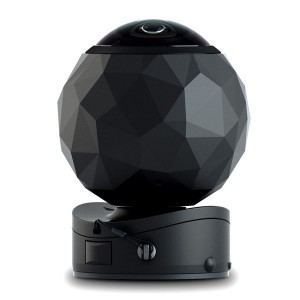 360fly
360fly wants to become the GoPro of 360-degree cameras. The black, round camera looks cool and comes with several optional accessories for mounting it on sports gear. It is waterproof and shock-resistant. Video resolution is 1504 x 1504 at 30fps. List price $399. New model, 360fly 4K is scheduled to be available in 2q2016 with a price tag of $500. The new camera can record video in 2880 x 2880 resolution.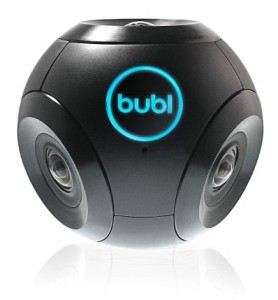 Bublcam
Most 360-degree cameras can capture the surroundings around the lens horizontally, but not vertically. It means that when you view the image, you can't see what is above or below the camera. The Bublcam can capture everything, also the vertical dimension. Photos are captured in 14 megapixel resolution. In multiplex video mode, the Bublcam can record 1440p x 1440p (30 fps) or 1920p x 1920p (15 fps). In equirectangular mode, the camera can capture 1984p x 992p (30 fps) or 2688p x 1344p (15 fps). Price $799.
View images captured by Bublcam users at the Bubl Cloud site.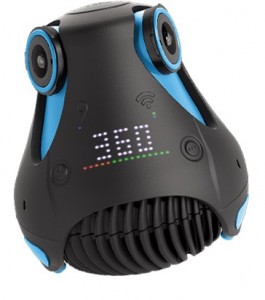 Giroptic 360cam
The Giroptic 360cam is waterproof down to 10 meters for up to 30 minutes. Giroptic has a unique solution for battery: the standard base packs a removable rechargeable battery. The company was financed at Kickstarter, and had a long delay in getting the product out, but it is now available. Price $499.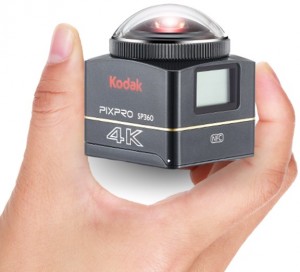 Kodak Pixpro SP360 4K
Kodak has positioned the Pixpro SP360 4K as an action camera, and has made available a range of accessories required for mounting the camera on different types of equipment. The camera can capture 2880 x 2880-pixel-resolution video or widescreen video at 4K UHD (3 840 x 2160 pixels). Prices start from $449.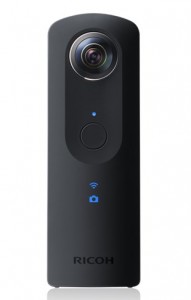 Ricoh Theta S
The camera comes with two 12-megapixel lenses. The images captured via the lenses are merged into one 5,376×2,688-pixel-resolution photo that shows 360 degrees of the surroundings. The Rich Theta S can record spherical video in full HD (1080p) at 30 frames per second. Competitively priced at $350, the product is available globally.
Ricoh's concept video: