Piloting a drone is more difficult than promotional videos filmed by manufacturers let you understand. Travel photographers who use drones in order to get new angles to places that have been photographed millions of times, should find the new feature in the Parrot Bepop drone useful. It is now possible to download Flight Plan application to a smartphone or tablet, and create a predetermined route for the drone.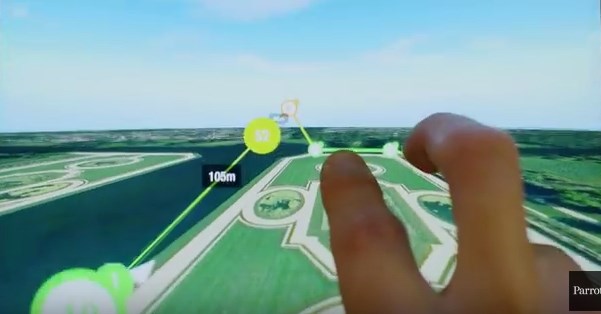 The Flight Plan app costs $10 extra but it is worth every penny. You can create a detailed route for the drone on a satellite map, and specify what the drone must do at each stage of the flight.
You tap the map to establish waypoints that define the route. At each waypoint, you can tell the drone to start shooting video, take photos, adjust the camera angle and so on. Once the plan is ready, you load it to the drone.
You can follow what the drone sees on your smartphone or tablet in real time when the drone is flying along its route. If something interesting turns up, you can interrupt the predetermined flight plan and take the drone in manual control. The drone must in Wi-Fi signal range to do this. If it isn't, the drone will follow the preloaded route.
View a video that shows how a flight route is created and how the drone follows it:
Flight Plan app is available for Apple and Android mobile devices and it works with the Parrot Bepop drone.
Via Stuffi.