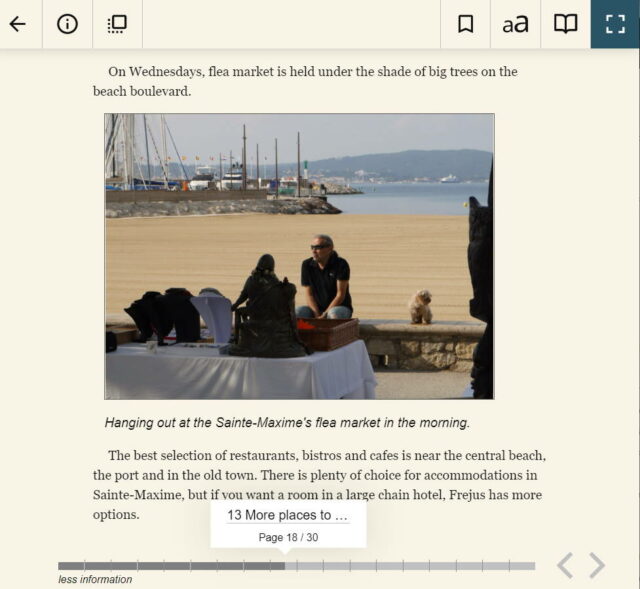 People who haven't visited the French Riviera may think that places like Cannes, Monaco, or Saint Tropez, are towns of celebrities, yachts, beaches with restaurants, and shiny shops on. Well, while it is true, it is only a small fraction of what the French Riviera region and its capital Nice have to offer for travelers.
The compact travel guide The Gems of Nice and the French Riviera shows you the best destinations to visit in this southeast region of Provence. The Mediterranean coast and the Alps mountain range that rises from the shores of the sea provide plenty of opportunities for travelers who like to escape to the great outdoors.
Historical towns and villages are popular destinations to explore in the region. St Paul de Vence claims to get more visitors than any other ancient village in France. Maybe so, it is a popular tourist destination, but the book also introduces fabulous destinations that haven't been discovered by tourist bus tour groups yet.
The second edition of travel guide has been updated with new destinations, details and links to resources have been checked, and new images and maps have been added.
The guidebook to Riviera region in France is available at major bookstores, such as:
More details about the book at the product page.