Reindeer are semi-wild animals that roam freely on the vast wilderness of Lapland, the northernmost region of Scandinavia. They move in large groups, looking for food, escaping mosquitoes or adjusting to weather and seasons. Every reindeer, however, belongs to a herder, who needs to know where the animals are. That's why the reindeer communicate their location to the owner using modern technology.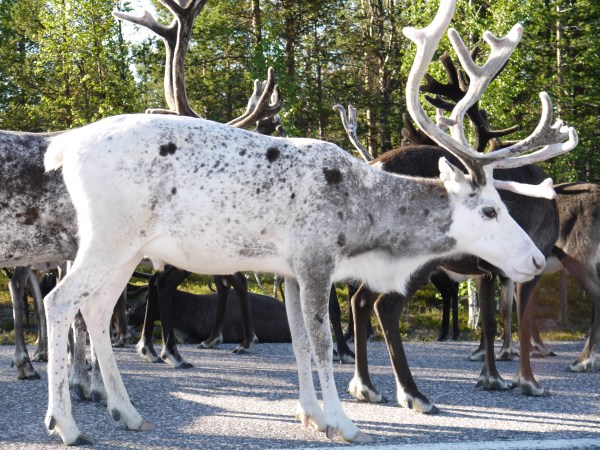 Reindeer are summoned up once a year for marking the youngest members of the herd to their owners, selecting the ones that won't roam any longer, and for medical treatment.
During winter, herders bring supplemental food to the animals into the wilderness, so they have to know the location of the animals. Lynx, wolves and wolverines are a threat to the reindeer around the year. If anything happens, herders try to find the animals as quickly as possible.
Finnish company Actility has designed a device that can determine its position from GPS satellites and transmit it via a low-power network to a smartphone application.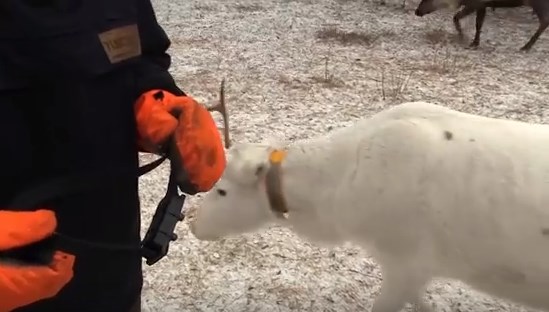 The alpha female of the herd gets the device around her neck. The device doesn't communicate via mobile phone network, because in the wilderness there may not be any network coverage, and the power consumption is relatively high. The device communicates via a special LoRaWAN network that is designed for low power and long distance applications. The data transmitted by the reindeer travels from the wilderness network to a mobile phone network, and ends up to the owner's smartphone application.
Lapland covers a vast region north of the Arctic Circle in Norway, Sweden, Finland, and Russia (you can download a travel guide to Lapland here). In many areas of Lapland, reindeer are an important source of income for the local people (the Sami, Finns, Swedes, Norwegians, and Russians). Growing tourism is another important way of making a living in the far north.
The video below shows the reindeer in their natural habitat and the device the leading reindeer is wearing.
Via BBC.