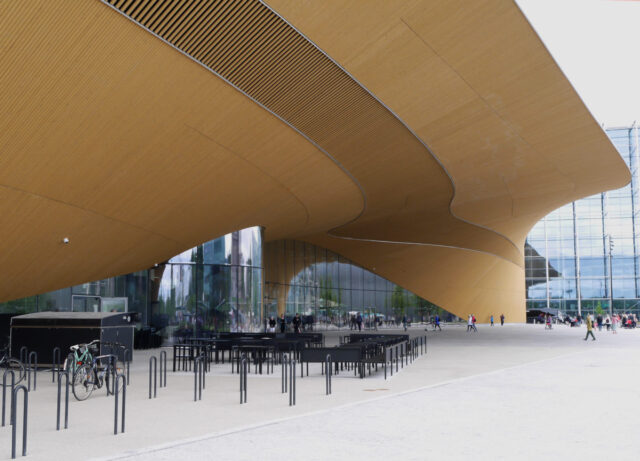 The capital of Finland, Helsinki, has gained a number of new sights during the last few years that already have proved to be tourist attractions. Six years ago, we published a guidebook to Helsinki, but new sights encouraged us to update the book. In April 2022, we published the second edition of The Best of Helsinki travel guide.
Updating a travel guidebook is a considerable project because all the references, links, open hours and other details have to be verified. Here is the curious thing: practically all links to web pages had changed. What on Earth are those people thinking who are responsible for instance, for marketing restaurant menus or ferry schedules? They have no idea how many references pointing to their pages have disappeared.
The new destinations in Helsinki are quite exciting. Let's take three examples from the book: Oodi library, modern sauna complexes by the sea, and a national park.
Oodi library opened in 2018 in a central location in Helsinki. The architecture style can be regarded as Scandinavian, but in addition to the beautiful building, the functionality of a library has been re-thought. Books don't occupy the majority of the space in the library, but all types of spaces the residents can use for hobbies, work or studies. Tours in the library are organized for tourists.
Two modern sauna complexes have opened their doors and pools for visitors on the shores of Helsinki. One is located right in the city center next to the Main Market Square, and the other one in Hernesaari. Both welcome visitors also to the restaurants and bars, and provide large terraces for enjoying sea views.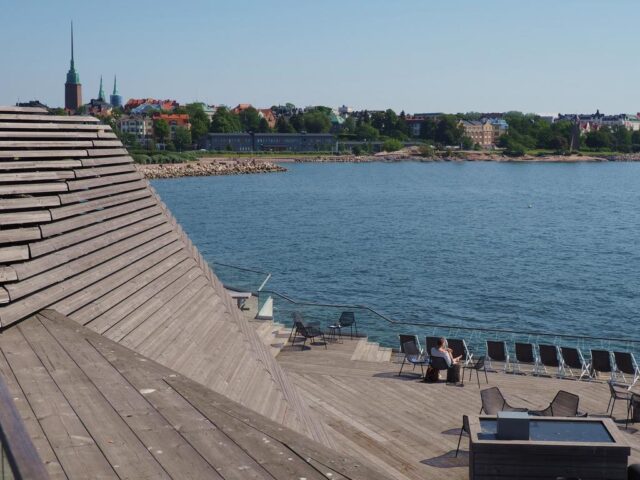 The third new top destination is really nothing new to the residents, but now that some travelers have discovered it, we cover the destination thoroughly in the travel guide. It is the national park Nuuksio, only 30 minute drive (or a bit longer bus ride) northwest of Helsinki.
Naturally, the book covers all the top sights, events, and activities in the Helsinki metropolitan area. The guidebook consists of the following essential sections:
Top 10 must-see sights in Helsinki.
Top 10 best events and places that Helsinki residents love.
The best destinations around Helsinki for travelers who want to make a day trip or a two day trip outside (including Sweden, Estonia, and Russia) the capital.
There are many destinations that don't fit into top 10, but they are introduced as well.
The key aspects of the Finnish culture and etiquette are introduced in the book. Typical food and drinks are discussed for making it easier to choose from the menu or try a dish at a market stall. Restaurants, bars and hotels are listed but not reviewed since we have noticed that tourists like to rely on their favorite review apps, anyhow.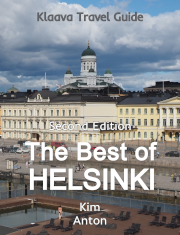 The Best of Helsinki is now available at major online bookstores.