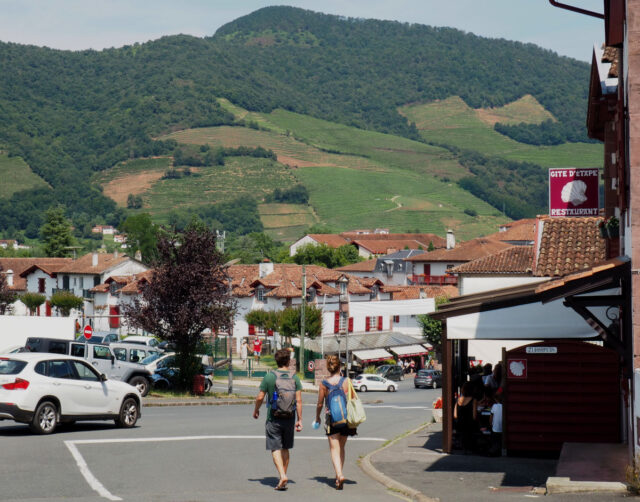 Before my first trip to the continental Europe I wish someone had told me that that there is so many fascinating places to see and experience apart from the must-see sights, such as the Sacrada Familia in Barcelona or Neuschwanstein Castle in Bavaria, Germany. Sure, there is a reason why the must-see sights draw tourists, and sooner or later you probably want to visit them, but a little research before a trip and good luck during a trip can introduce you to unforgettable memories (and unique selfies) if you are open to new adventures. So, I always have a flexible itinerary when I travel in Europe. Here are my 7 other key tips for the first time visitors in Europe.
Stay on the ground when you are touring the continent
Visitors who arrive in Europe from another continent mostly travel by air, but once you set your feet on the ground in the old continent, you should seriously consider other travel methods for touring the countries and cities. Distances in central Europe are not that long. For example, the distance from the capital of Czech Republic, Prague to the capital of Bavaria, Munchen, is under 400 km / 250 miles, and you can choose a highway route or a countryside village route. A longer trip, for instance, from Rome to Stockholm will take days or weeks to travel on the ground (depending how often you stop for sights), but if you do that you will see plenty of Europe, and visit many countries and cities on the way.
Hiring a car or a campervan is a good option for those who want to go to places that are difficult to reach by public transportation. Petrol tends to be more expensive in Europe than for instance in North America because many countries collect high taxes from polluting sources of energy.
There are plenty of railways in Europe, and at the moment many national rail companies are investing in new routes, night trains, and modern ticketing systems. Although the rail network is extensive across the continent, travelers who want to cross borders by train have to do some research because a universal ticketing system doesn't exist yet. Here is a good source of train travel information to start your research. In 2023, Germany offered a 49 Euro public transportation ticket that was valid for trains and buses, and France is planning to do the same in 2024. Eurail and Interail train passes have many options both for busy and slow travelers. City to city buses are an option for getting around as well.
Mobile phone connection
The moment you arrive in Europe, you probably want to connect your phone to the internet. If your phone's SIM card subscription is from a mobile network provider based in an European Union country, your phone will connect to a telephone network and internet without extra cost. It just works.
If your SIM card is purchased outside the EU region, getting a prepaid SIM card is the most economical choice in many cases (it depends on the roaming deal your mobile operator has, and the country where you are). In many European countries you can buy a prepaid SIM in a kiosk or small shop. You may have to show your passport and fill in a form, and then you are ready to go. If you purchase the prepaid SIM card in an EU country, it will work in another EU country without extra cost. Those travelers who have multiple devices, should consider carrying a mobile Wi-Fi router with them and inserting a SIM card in it for always-on internet connection.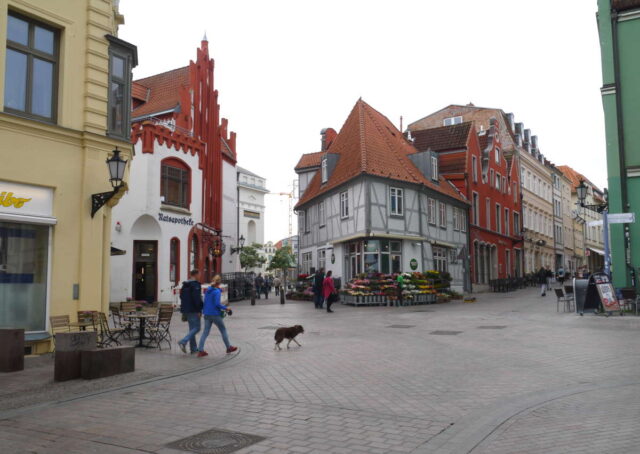 Restaurant culture varies by country but chef's recommendation makes ordering easier
The first time we visited France we stayed at the French Riviera. As we were exploring the historical center of Antibes we decided it was time to have a lunch break. A restaurant had its daily set menu written on a chalkboard standing on the sidewalk. Even without knowing French, it was possible to understand most of the menu, except for the main course. We asked the waiter what lapin meant. He understood our question but didn't know the correct English word. So he drafted ears of a rabbit on a napkin. Ah, an opportunity to eat a genuine French lunch. We sat down at a terrace table to order our meal.
Daily menu is the easiest way to order a meal and eat well in any European country when you are not exactly sure what you should order. Daily menu is usually the best value as well. It may or may not come with drinks. If you want wine and don't know the brands of the region, ask for house wine (I still go for house wine even I might be able to pick up a good one from the wine list). Again, you won't go wrong with it. It is usually chosen to be easy for all taste buds and a good value.
Beer drinkers should be open to new experiments because the default brands are local in each country (I still believe the best beer I have ever had was in Czech Republic, but I'd be glad to travel there once more to confirm it). Some bars and restaurants may have a selection of popular European brands like Carlsberg, Heineken and Amstel as well.
Not cash or credit card, but both
You will need both cash and a payment card (preferably two of them if the other one doesn't work with a particular payment terminal, or ATM). The default cash is the Euro, but for instance, the UK, Sweden and Switzerland are sticking to their own currencies. There are countries, like the Nordic countries where you can travel practically without cash, but in other countries, like Germany you must always carry cash as well.
Tipping is not expected in many countries, and haggling is rare outside open air markets. But you should be careful with, for instance, taxis. Local customs vary a lot, but, for instance, in Italy and in many eastern European countries you should agree the price of the ride before taking off. It doesn't matter if you can see a tariff meter on the dashboard, it is still possible that the price must be negotiated.
Budget travel is feasible
I still remember the flash of horror that filled my mind when I saw the price of a BigMac meal listed on the menu above the cashier counter in Switzerland. I paid the astronomical price because I was so hungry, but the next day, I decided to explore what a local grocery store had on its shelves. What a pleasant surprise it was! Prices in the store were almost in line with neighboring countries. I bought food for a picnic, and traveled happily ever after in Switzerland.
The point is that every country has its prices that may have surprises because of the country's tax system or for other reasons. But one thing is common practically across Europe: lunch picnics in urban parks and in rest areas along highways. You can join the local foodies with your picnic meal. Beach picnics are popular as well, especially, in southern Europe where large family gatherings can take place during a picnic.
Low cost hostels and hotels accommodate travelers in towns, and auberges are a common sight in villages and in the countryside, especially in France.
Safety statistics and real life surprises
A study published in 2023 ranked 7 European countries into the top 10 of the safest countries in the world. Generally speaking, traveling in Europe is safe, but just like anywhere else there are neighborhoods in big cities where you probably shouldn't go without a local friend. Also, popular tourist sights always attract pickpockets and other thieves. For instance, in Barcelona avoid wearing expensive watches or jewelry because they can be robbed in broad daylight on the main street.
Looks like demonstrations and citizens' marches against something people don't like are more habitual in Europe than in other parts of the world. Nothing wrong with demonstrations, in many European countries a permission has been requested for it, and officers are following that everything goes peacefully. In recent years, however, some demonstrations, especially in France and Germany, have developed into riots that threaten the safety of residents and people passing by. If you don't know what is happening, take some distance to the event.
Gun culture in Europe is very different from many other parts of the world. An average traveler (or resident) is extremely unlikely to see any guns on the street, or hear about gun related incidents. Although peaceful countries like Switzerland, Finland and Norway have high numbers of guns per capita, they are for hunting only, and strictly regulated.
The best time to travel is not necessarily the summer vacation period
The warmest summer months July and August may not be the optimal time to travel in Europe because Europeans have their annual vacations in July in Nordic countries, and in August in south. For instance, in August, Paris is full of tourists, but residents are enjoying their vacations on the Mediterranean coast, or in the Alps.
The problem is that a tourist wants to see the same sights as all the other tourists in summer. It means long lines to Eiffel Tower, Louvre Museum Sacre Coeur, Notre Dame, and to other must-see bucket list sights. During peak season the problem is the same in all popular European destinations. Crowds, high prices, and possibly uncomfortably warm weather add their flavor to the travel experience.
April-June and September-October (in the south also November) are good months to visit those destinations that can be overcrowded during the peak summer season in Europe.