Your smartphone knows where you are, because its GPS receiver can calculate your location. Now that your phone knows exactly in which street corner you are standing, it could tell you something about nearby places and sights as well. That's exactly what Google Field Trip application does.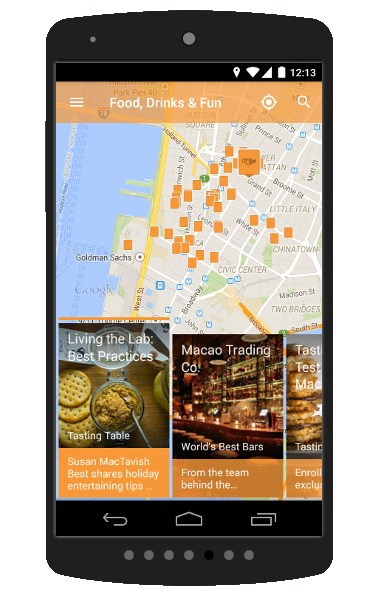 The Field Trip is available for iOS (iPhone, iPad), Android (for instance, Samsung, LG, HTC, Motorola) and Google Glass devices. The app is free, but you will have to give all your personal information from your phone and location information to Google (you won't notice it, but the app asks for permission for it and then does it in the background).
There are two ways to use the Field Trip app:
1. Let the app determine your location and provide you with information cards about nearby places and sights. Obviously, this is a handy feature when you are standing in a street corner of a strange city and have no idea what to do next.
2. Search a specific place, and let Field Trip tell you what type of sights exists there. A useful feature if you are pondering if, for instance, Grasse in Southern France is a town worth visiting (it definitely is).
The Field Trip app has been around for a while already, but recently an interesting development was announced. Europeana, the digital archive of Europe's cultural heritage, provides information on Europe's cultural destinations directly to the Field Trip application. The first step was to add cultural information from Sweden (view a travel guide here), Poland and Estonia to the app.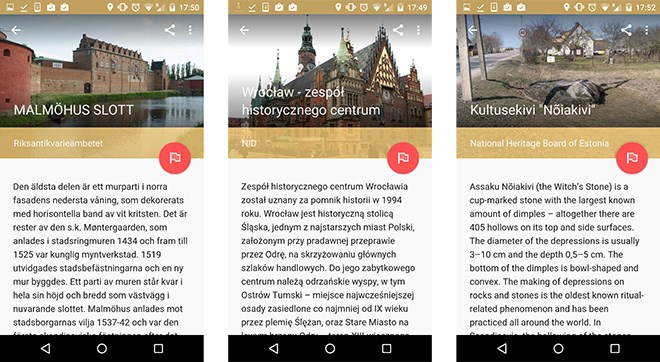 Europeana writes: "Three Europeana partners – the Swedish National Heritage Board, the National Heritage Board of Estonia and the National Heritage Board of Poland – joined the pilot to share their curated and enriched collections. Their datasets are now available in the app history feed and guide tourists to beautiful and prominent historical buildings and monuments in Estonia, Poland and Sweden. Europeana is seeking co-operation with other European cultural institutions. More information here.