During the last couple of years, the biggest growth numbers in the book trade has been recorded by digital books – especially, audiobooks. The market for audiobooks has been very small, but because audiobooks can be listened to on smartphones and tablets, they are becoming more popular.
Usually, a professional narrator reads a book from the beginning to the end, and that's it. Now, a company called Koob has decided to make audiobooks more exciting – so exciting that even children like to listen to them.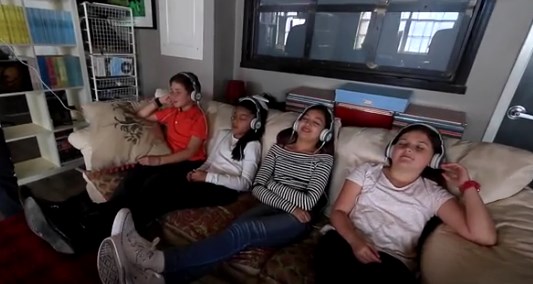 Koob's concept is based on the application of stereo sound. In addition to the narration, Koob's books feature sounds that create an atmosphere and establish a feeling of presence of the characters for the listener.
The audiobooks created with the new method are called Virtual Reality Audiobooks. The company describes the method's objective as follows: "the listener's brain is tricked into thinking it's experiencing sounds first-hand and become part of the story as they engage in active imagination".
Koob is planning to publish 40 audiobooks that feature its technology during 2017.
No words can describe the real thing (and Koob is a heavy user of hype- and buzzwords), but you can listen to samples of Virtual Reality Audiobooks on Koob's web site.