Avid readers will have a new destination to visit in 2017 when the American Writers Museum opens to the public. As the museum's name implies, it will focus on North American writers. There are many museums around the world dedicated to an individual author or authors who lived in a specific city, but a museum concept related to writers or books that has this wide scope is rare.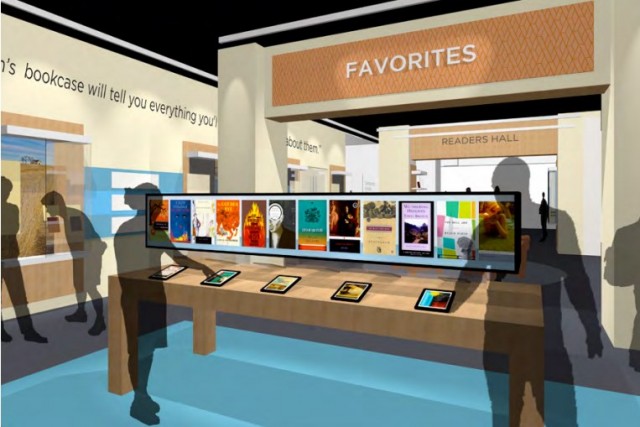 The museum will feature themed galleries, interactive exhibits, educational programs, and special events. They will change regularly to engage visitors of all ages. Writers Hall will introduce popular authors in their own environment and it will follow travel writers like Jack Kerouac and John Steinbeck on their journeys.
Famous fictional sites will also be exhibited in Nation of Writers, such as "Tara," "Cannery Row," and "The House of the Seven Gables".
The Mind of a Writer, A Writer's Room, and Word Play are designed to unveil writers' lives and their writing methodologies. Readers Hall will host films, talks, readings, and presentations to school classes and other groups.
The address of the museum is 180 North Michigan Avenue in Chicago city center. The opening is expected in early 2017.
Introductory video:

Planning is still ongoing for the exhibits that will be set up in the museum, but rotating exhibits will be seen in the museum. Here are a few possibilities for planned exhibits:
Nobel Laureates
Censorship: Banned Books
Villains in American Literature
Great Characters in American Literature
The Lost Generation
Coming of Age—on the Page
Revolutionary Writing
The Poetry of Revolution
The Short Story
Bestsellers
First Novels that Rocked the World
Beat Poets
Rare Books
American Writers as Cultural Ambassadors
Regional Writing
The Agony and the Ecstasy—Love Poetry
Writers on Writers
American Plays and Playwrights
American Humorists from Mark Twain to the Present
American Literary Critics
Storytelling: Narrative Art in a Variety of Genres
The Immigrant Experience
The Native American Experience
Children's Literature
From Page to Screen (Turning Books into Films)
The Art of Book-Making
Ethnic Literature
Literature & the Visual Arts