Facebook's founder Mark Zuckerberg once said that online communities can't be created. Communities exist both in the real world and online, and all you can do is to provide tools and services that attract community members to your platform. Writing Cooperative is a community for writers, but the story how it was born is quite exciting.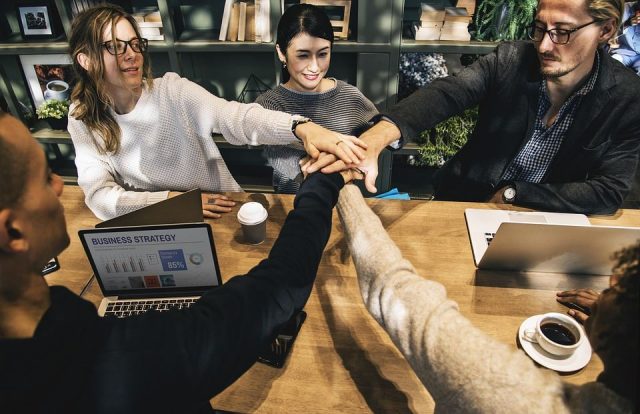 Photo by rawpixel.
Two complete strangers Jessica Jungton and Sand Farina met on the brand-new blogging service The Medium when it was just launched. They realized they both wanted to have something that would help them and everyone else write better. Since Medium provided some rudimentary tools for editing, they started from there.
In 2014, the founders of the Writing Cooperative opened it for business. Writers quickly discovered the community, and the founders asked a few people to help them run the business.
Everything seemed to be going well until Medium changed the features it provided to its users. Since the Writing Cooperative relied completely on Medium, it was a major problem for the business. After some tweaks, things worked until Medium changed its functionality again.
Recently, Medium started charging visitors for reading articles. Accidental visitors can read three articles for free, and after that they have to purchase a monthly subscription. This new policy is bound to have a huge impact on the number of visitors who would like to read the Writing Cooperative every once in a while.
Today, the Writing Cooperative doesn't rely on Medium alone anymore, but uses messaging service Slack for communication as well.
You can read the story with the founders' remarks at ProWritingAid.
I am surprised that a fairly large community like the Writing Cooperative has stayed on Medium. The changes the platform does will never end. The community will encounter problems in the future as well. Writing Cooperative admits that they don't know how their revenue from Medium is made up.
10 years ago, I was one of the founders of a network of small businesses. We needed online presence and tools. We settled on a platform (it doesn't exist anymore) that was perfect to our needs because it was intended for small businesses. We started building on the platform, but pretty soon, we realized that we couldn't rely on constant technical and business model changes the platform was having.
We created our own site. Fortunately we had graphic designers, programmers and writers in our network who could share the work. It required more initial work and money, but we were happy after it was done and live on the internet.