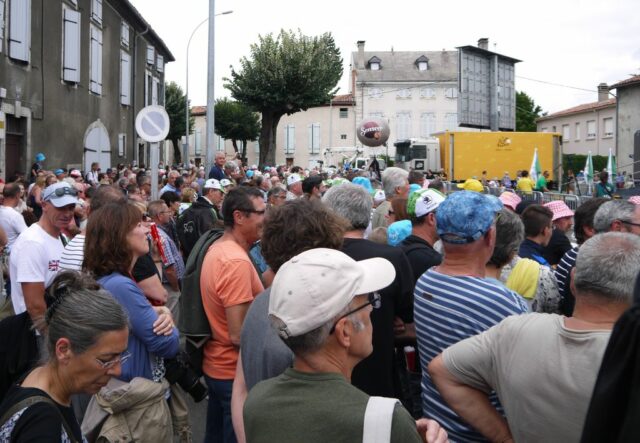 Travelers who have visited a popular tourist destination during the high season surely have experienced never-ending crowds, time-consuming queues, and overpriced restaurants and shops. Overtourism is an emerging problem, particularly, in select cities in Europe. World Travel and Tourism Council (WTTC) and JLL have published a study that rates cities across the world for their ability to cope with growing numbers of visitors.
Destination 2030 – Global cities' readiness for tourism growth establishes a destination index of 50 cities across the world. It was created by evaluating 75 indicators. The objective was to measure each city's capability to cope with an increasing number of tourists.
The factors analyzed for the city index were:
The scale of local travel and tourism market
Concentration and density of tourist activity
How ready the city is for tourism growth
Plans and policies for a sustainable pace of tourism growth
Level of pressure tourism economy has on city
Leisure travel scale
Business travel scale
The results were grouped in five categories ranging from cities under pressure to cities that have plenty of room to grow their local tourism industry. These are the cities in five groups.
The cities where tourism has already caused or has the potential to cause problems on the infrastructure and local living standards:
Amsterdam, Netherlands
Barcelona, Spain (Valencia is a recommended, less crowded city)
Paris, France (Nice on the Riviera is more relaxed city)
Prague, Czech Republic
Rome, Italy
San Francisco, United States
Stockholm, Sweden
Toronto, Canada
Vancouver, Canada
BBC has interviewed residents in cities where people are concerned about tourism that is taking over their cities. For instance, Amsterdam is already taking action to limit the number of visitors, whereas Barcelona residents are getting ever more annoyed about tourists and lack of action from city administration.
Increasing number of visitors is testing these cities and their residents:
Auckland, New Zealand
Berlin, Germany
Dublin, Ireland
Las Vegas, U.S.A.
Lisbon, Portugal (Portugal's south coast is more sunny)
London, UK
Los Angeles, U.S.A.
Madrid, Spain
Miami, U.S.A.
New York, U.S.A.
Seoul, South Korea
Seville, Spain
Sydney, Australia
Tourism has room for growth without straining these cities' urban landscape:
Beijing, China
Chicago, U.S.A.
Dubai, United Arab Emirates
Hong Kong, China
Munich, Germany
Osaka, Japan
Shanghai, China
Singapore
Tokyo, Japan
Washington DC, U.S.A.
Cities where tourism has room for growth but the city infrastructure may not support the industry:
Bangkok, Thailand
Cape Town, South Africa
Delhi, India
Ho Chi Minh City, Vietnam
Istanbul, Turkey
Jakarta, Indonesia
Mexico City
The cities with slow tourism growth, and without significant problems — for now:
Bogota, Colombia
Buenos Aires, Argentina
Cairo, Egypt
Chengdu, China
Kuala Lumpur, Malaysia
Lima, Peru
Manila, Philippines
Moscow, Russia
Mumbai, India
Rio de Janeiro, Brazil
The publishers of the Destination 2030 report, The World Travel & Tourism Council (WTTC), is an organization that represents enterprises operating in travel and tourism industry and JLL is a real estate service business.