Travel related activities are dramatically changing thanks to innovations in digital technology. GPS-assisted maps on a smartphone or travel guidebooks on a tablet are essential tools for all travelers today. A new wave of travel applications has disrupted established industries, like lodging and car rental. Probably because of the phase of change at the moment, however, only few travel apps are truly useful and easy to use.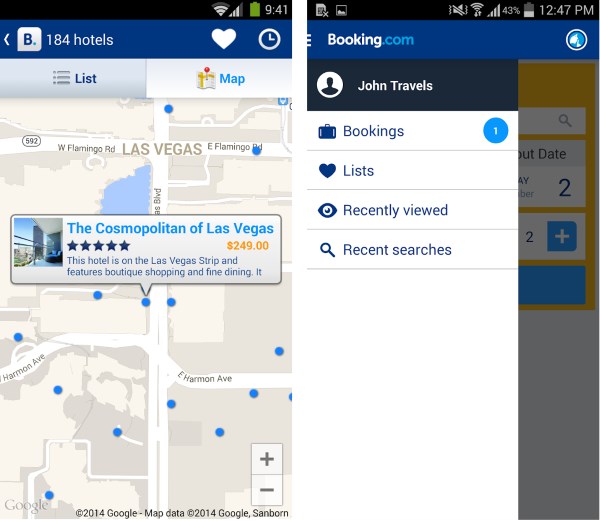 Applause, an enterprise that tests and evaluates mobile apps, analyzed travel apps that had been rated more than 150 times on Apple App Store or on Google Play Store. Only 8 of those apps earned high quality scores according to Applause's own rating system. 8 high quality travel apps were:
Booking.com – hotel reservations and reviews.
Alaska Airlines – flights.
Kayak – hotels, flights, car rentals.
TripAdvisor – hotels, vacation rentals, flights, restaurant reviews.
TripIt – travel organizer.
Hotels.com – hotel booking.
Zipcar – car sharing.
Orbitz – hotels, flights, cars.
All these applications have been developed by established organizations. A large number of startup businesses that have entered travel business recently may need more time and effort to finetune their great ideas and vision into truly usable apps.
One thing we hope travel app developers should really take seriously is offline use. Recently, we made a tour in a remote area where mobile network connectivity was patchy at best, sometimes we couldn't connect to a network at all for most of the day. None of the apps from big brands, like Here, Google Sheets or Google Docs, that had offline functionality actually worked in offline mode. We used them on a smartphone and on a tablet. Naturally, an app that makes hotel room reservations requires it is connected to a network, but many other apps should work when the mobile device is offline.