In addition to a mobile phone, many travelers carry a laptop or tablet along for their trips. Travelers buy protective cases for these electronic devices, trying to carefully protect them, but a sandstorm, tropical rain, or accidentally dropping the device on a floor may destroy it, anyhow. Dell has designed a tablet that the manufacturer claims can take almost any kind of beating and stand almost any kind of weather.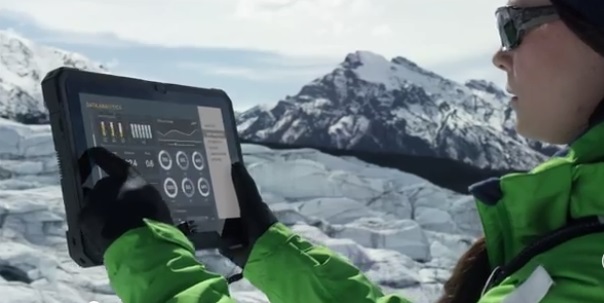 The Dell Latitude 12 Rugged Tablet is not a small pocket-size tablet, but a serious work machine in 11.6-inch size.
– Water- and dustproof (IP-65).
– Operating system: Windows 8.1, Windows 7, or Windows 10.
– 11.6 inch Direct-View outdoor-readable HD display.
– Gloved-enabled multi-touch capabilities.
– QuadCool™ thermal management.
– Fifth Generation Intel® Core™ M processors.
– Up to 12 hours of battery life. Two built-in 2-cell batteries.
– Wi-Fi, optional mobile network connectivity.
– GPS
– Dimensions: 12.3 x 8.0 x 0.96-inch (312 x 203 x 24 mm)
– Weight 3.57 pounds (1.62kg).
The obvious downside of the large battery, relatively large display and protective elements in the case is that the tablet is pretty heavy. Techradar expects the price for Dell's high-end tablet to start from $1600.
The rugged tablet is primarily targeted at enterprises, but as the video indicates, travelers, hikers and outdoors lovers may find it useful. Should it have an optional satellite link as well? There is no mobile network in truly remote places, after all.