In the Western world, Christmas traditions are similar in many countries: presents, Santa Claus, colorful lights, reindeer, Christmas tree, and songs about a peaceful celebration of the darkest time of the year in the northern hemisphere. In Spain, Christmas is not necessarily the number one festivity of the year. Here is how people in the city of Valencia celebrate it.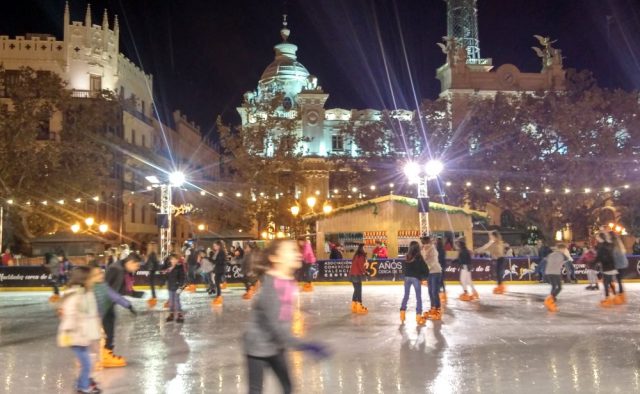 Valencia is Spain's third largest city with more than a million inhabitants in the metropolitan area. The origins of the city are in the era of the Roman Empire that settled military personnel on the banks of the Turia River. Even though Valencia is increasingly attracting tourists from across the world, it remains a genuine Spanish city. It has its unique culture, traditions, and big fiestas, like Fallas (in March) and Los Reyes Magos (in January).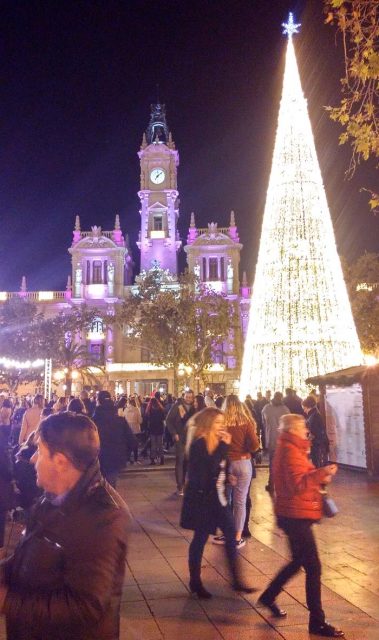 You can find out more about the fiestas of Valencia in Klaava Travel Guide to Valencia, Spain. The top sights, attractions, and cultural tips are introduced in the guidebook as well.
Although Christmas is not the flashiest and loudest fiesta in Valencia (or in Spain), it is a perfect excuse to go out and spend a night out in the city center.
Shops and department stores are open late, swarming with customers. Cafes and restaurants are so busy that queues may form outside the most popular ones. If the world's biggest lottery El Gordo hasn't been announced yet, people queue to the kiosks that sell lottery tickets.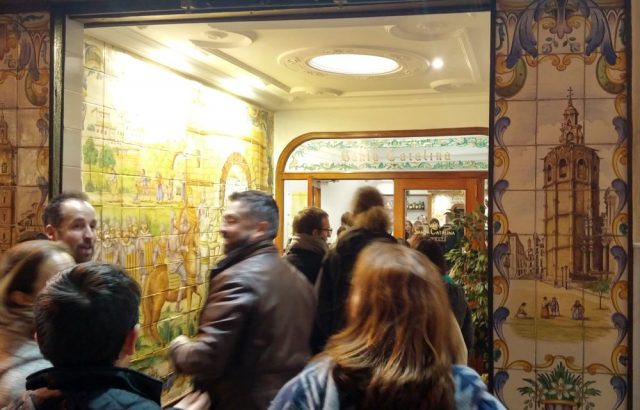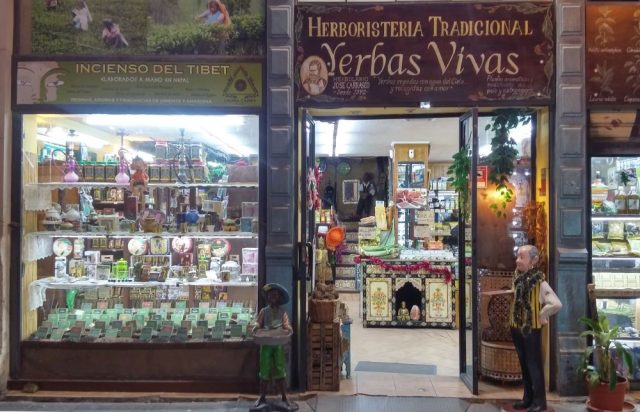 In Valencia, two destinations attract the biggest crowds: Plaza de la Reina and Plaza de Ayuntamiento.
The famous Cathedral of Valencia stands at the north end of the Plaza de la Reina, and that's where the traditional Nativity Scene is set up. These Nativity Scenes are constructed every Christmas in every city, town and village.
Plaza de Ayuntamiento is a large Town Hall Square that has plenty of action during Christmas. The Town Hall and many other buildings have been lit up, as well as the fountain. Something that you probably don't expect to find on the sunny Mediterranean coast of Spain – an ice-skating rink – has been built on the square. Courageously, Valencians test themselves on the ice as others cheer skaters on from the sides.
Some places in the old city center of Valencia can be crowded during the evenings and nights of Christmas, but there is always a seat and a table in a restaurant or bar a short walk away from the busiest areas.