The original Kindle ereader had a six-inch greyscale display and Sony had really nice compact ereaders with five-inch screens. Today's smartphones tend to have five-inch and larger screens. Additionally, smartphone displays have at least two times higher pixel density than ereaders. It is not surprising that book industry experts are saying that reading on mobile phones will be one of the strongest trends in the near future.
Which features are the key factors that affect the reading experience on a smartphone? Once you have identified them, you can pick up the perfect smartphone for you.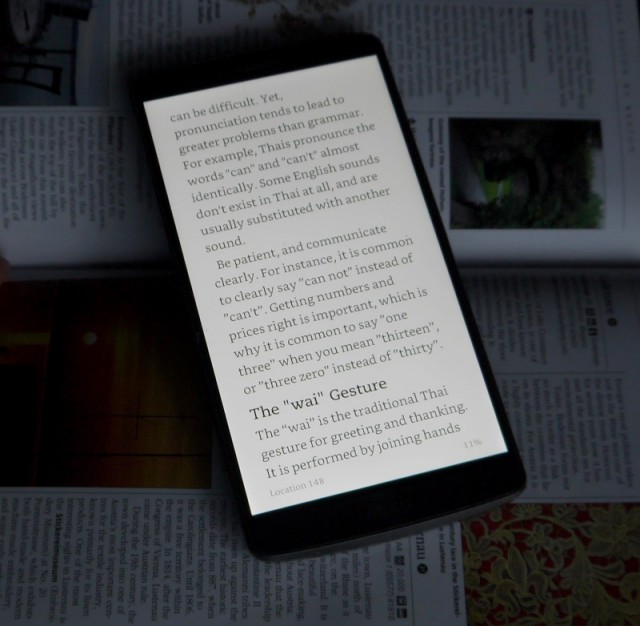 David Rothman has identified seven features that define the reading experience on a smartphone.
1. Screen quality. Numbers don't tell the whole truth, you should always take a look at the display yourself – if possible, both indoors and outdoors.
2. Battery life.
3. Volume button position (often used for turning pages in reading apps).
4. Robustness of the phone.
5. Operating system version. The newer, the better, because all apps won't run on old operating systems.
6. Storage capacity.
7. The amount of RAM memory.
Tips from our experience are that screen quality really is important. Make sure you are happy with it before buying. No matter how durable the glass on the display is, it breaks if it falls on concrete or bends in a pocket of tight jeans. Protective case may help. A smartphone that comes with a memory card slot solves storage problems. Memory card is a highly recommended feature on a phone.
Usually, factory installed applications on smartphones don't include reading apps, so you have to install one. Here are a few popular choices:
Kindle Reading App (available for phones, tablets and PCs)
Aldiko
Bluefire (for Android, for Apple)
FBReader
Google Play Books
iBooks (for Apple devices only)
Kobo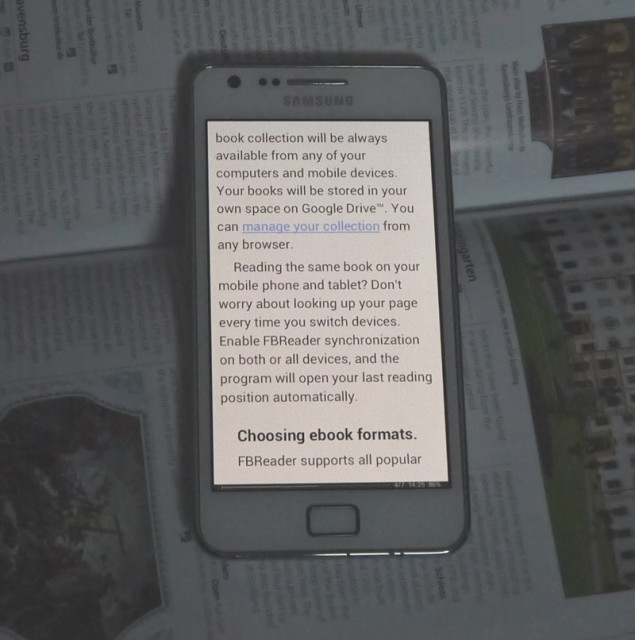 ---
[email-subscribers namefield="YES" desc="Subscribe to our newsletter on ebooks, writing and photography:" group="Public"]