British book industry newspaper The Bookseller has published the results of its annual Digital Census survey. The survey asks publishers (also outside Great Britain) to assess the major trends that are affecting the business of book publishing. The results for year 2015 indicate that publishers have accepted the fact that digital books are the future.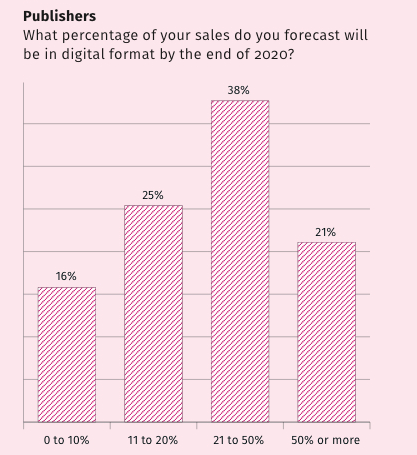 21% of book publishers believe ebooks will make up more than half of their book revenues by 2020. In other words, in five years one-fifth of book industry depends their businesses on digital products.
38% of publishers expect ebooks to be so significant part of their sales that they would be in trouble without digital products. These enterprises anticipate ebooks will bring 21-50% of sales by 2020. Altogether, 59% of publishers believe that their businesses will rely on digital products in five years.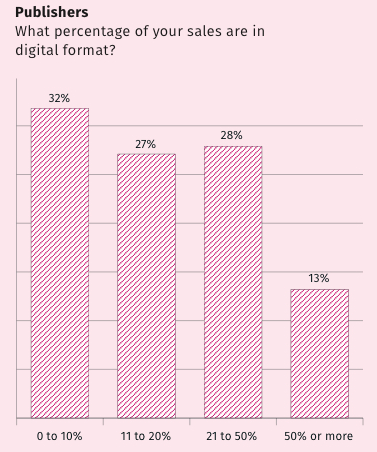 If we look at the situation today, where the publishers are regarding their ebook sales, next five years will mean a massive transformation for the publishing business. 59% of publisher get less than 20% of their sales from digital books today.
Somewhat surprisingly, publishers expect ebook subscription services to be the most important channel to reach customers by 2020. 37% of publishers regard subscription services as a key business model for the future of book.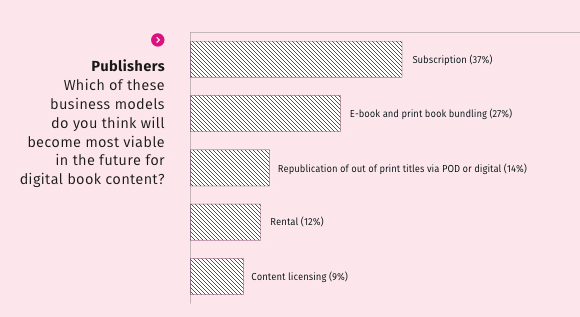 The Bookseller Digital Census 2015 also unveiled five strong trends that are shaping book business in the near future.
1. Smartphones become more common ebook reading devices than tablets or dedicated e-readers.
2. Sales of digital books is still growing, but at a slower rate (we believe this concerns markets like US and UK, because in markets like Germany, France, Spain, Netherlands ebook sales are still in their early stages).
3. Self-publishing is slightly losing its appeal (amount of work, costs, marketing, poor sales the primary reasons).
4. Ebook pricing, amount of author royalties and copy-protection of products divides the opinions of publishing professionals.
5. Half of publishing professionals fear that they are not ready for the next big thing in the digital revolution (whatever it happens to be).
More details at The Bookseller.