Accidental travel photographers tend to take photos at the same places where everyone else is taking pictures. If you want your travel pictures to look better than 99% of all photos taken in that same spot, you may want a little help from an expert. The travel photography expert is called Snapfindr, an app that runs on your smartphone or tablet.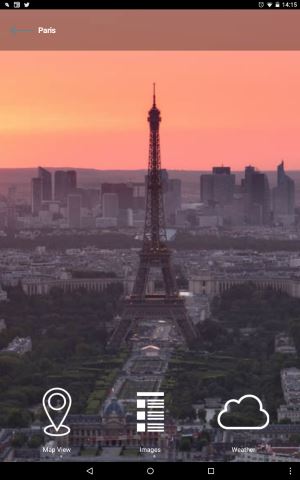 Snapfindr is a free application that shows you the exact locations of major sights in the most popular travel destinations where to take that perfect postcard image. At the moment, the application covers the top sights of Barcelona, London, New York, Paris, Prague, and Sydney.
Let's say you are exploring Paris. You find the famous Notre Dame cathedral, and want to take a memorable photograph of the place. Snapfindr shows you exactly where to stand and which direction to point your camera. If you have a camera where you can adjust the settings, the application gives you tips on them as well. Notre Dame is only one of the locations in Paris the app covers. You can navigate from destination to destination using an online map or embedded sample images.
All right, that is what Snapfindr can do. Then, there is only a question of how and for what you use it for. Maybe you don't want to take the same images as everyone else is taking during sightseeing tours. Perhaps there are even better ways to use Snapfindr?
One of the best use cases for this application is learning travel photography. The persons who have taken the images included in the app and written the notes for camera settings and related remarks are very skilled photographers. Anyone who wants to learn the first steps in classic travel photography can get many valuable lessons in Snapfindr:
– How to position yourself and your camera.
– How to frame the subject.
– Timing: what is the time of the day when you get the most spectacular images.
– Camera settings for that perfect picture.
Snapfindr even features sample images taken on the spot for you to compare your snapshot with the teacher's mastershot.
For more travel photography, take a look at our writers' galleries.
Snapfindr screen shots: