After I saw a large exhibition of works of Henri Cartier-Bresson two years ago, I realized that there are so many techniques for taking photos on city streets. It looked like Cartier-Bresson had agreed with some people that they are being photographed. They should continue whatever they were doing without having to pose, the photographer may have told them. It was obvious, however, that Cartier-Bresson had taken many pictures without subjects noticing what was going on.
That's the art of street photography – snapping frames without disturbing the flow of life and work on the streets.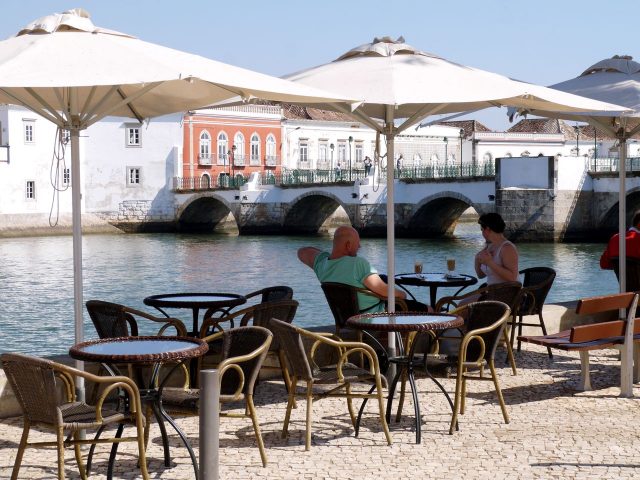 Crowded places, sights, any places with lots of activity tend to be the easiest places to take authentic photos of people minding their own business. Experienced street photographers, like Eric Kim, have learned a few tricks how to take candid shots almost anywhere. He has shared 10 tips for street photographers in his blog here.
For instance, the video camera technique is something that I never thought of, but is an excellent tip. The idea is to move with the camera (for instance, rotate yourself like you were taking a 360 degree video) as many tourist camcorder shooters do. You, of course, only need to frame the true subject that you want to frame.
I have also noticed that taking photos with a smartphone is less intrusive than pointing a large lens of a SLR to a subject. When you frame someone with a smartphone, the subject tends to believe that he or she is not the centerpiece of your picture but it is something behind, above, or near him or her. It is also quicker to point and shoot with a smartphone – assuming you have the camera app already on, and you are looking at the screen like you were reading messages or looking at a map. From that position, it is very quick to raise the phone and snap a photo.
What about the situation when the photographer becomes the subject? Last year, in Lapland, I was being photographed from a distance. I noticed it because it was a noisy group of Chinese tourists, and at least one cameraman wanted to capture someone hiking. I posed, and other Chinese photographers joined the fun. As I walked closer, the photographer who started the whole thing wanted to take a selfie with me. It was an honor I couldn't refuse.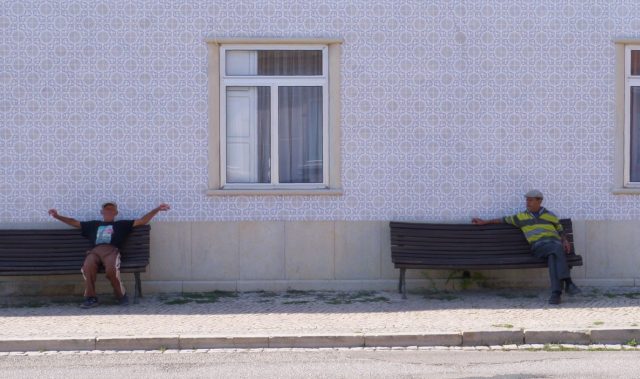 Sao Bras de Alportel, Portugal.